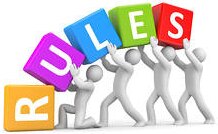 This topic contains 2 replies, has 2 voices, and was last updated by
LadyAngel 1 week, 4 days ago.
Viewing 3 posts - 1 through 3 (of 3 total)
Author

Posts

February 5, 2019 at 2:01 pm

#86045

LadyAngel

Keymaster

Well, I haven't had as many responses as I would have liked, but I thought I'd start it off to see what happens! This contest will be withdrawn if I don't have at least 6 members participating. This contest is open to anyone who wants to win a free Sims calendar, as in this challenge from a few years ago.

Okay, here are the rules:

This is a UK season contest. Anyone from around the world may enter, but the images must represent the UK climate; i.e. winter in December, summer in July etc.
Images must be of a high quality and at least 1500px wide as the winning images will be included in a physical calendar.
Each member may submit only 1 image per month
Images must be uploaded as attachments, due to the unreliability of online image hosts. We reserve the right to compact and/or resize images to save our space and bandwidth.
All images must be original and exclusive to this contest.
Images must be screenshots of your own game, they cannot be taken from anywhere else. You can use any Sims game you want for the screenshots, with any cc
You can 'touch-up' your images slightly, such as adding a frame, or sparkle etc., but keep as close to the original screenshot as possible.
Images must represent the month you are posting to; i.e. a snowy scene for January, a summer scene for July etc.
Admins of the site can enter, but they won't be included in the overall count at the end of the year
Images MUST be child-friendly!
Members may only vote for other member's images. Any cheating and you will be disqualified. This includes signing up as a member just to vote on your own images! Yes, that happens!
You vote by clicking the 'Thanks' link at the top of the image you want to vote for. All votes are public, and you can only vote for 1 image per month.
At the end of the year, the member with the most overall votes wins!
The winner will receive a 2020 calendar, with all of the winning images, sent to their home address. All personal details will be kept strictly confidential!
If I update or edit these rules, members will be notified by email. Your participation in this contents indicates you are willing to receive email updates about it. eMails will not contain any kind of advertising, they will be for contest updates only. Anyone may subscribe to contest updates by using the subscription form to the bottom of the left sidebar of this website.

P

l

e

a

s

e

p

o

s

t

a

l

l

s

u

p

p

o

r

t

r

e

q

u

e

s

t

s

i

n

t

h

e

f

o

r

u

m

s

i

f

a

t

a

l

l

p

o

s

s

i

b

l

e

February 12, 2019 at 11:41 am

#86125

ilikefishfood

Participant

Question

Can images be ones that I have posted before? For example, if I shared a sim or a lot before and the image depicts a winter scene, can I use that picture in the contest or do they have to be new shots?

February 12, 2019 at 3:00 pm

#86126

LadyAngel

Keymaster

Thanks for reminding me, I'll clarify this in the  rules – all images must be exclusive to this contest. 🙂

P

l

e

a

s

e

p

o

s

t

a

l

l

s

u

p

p

o

r

t

r

e

q

u

e

s

t

s

i

n

t

h

e

f

o

r

u

m

s

i

f

a

t

a

l

l

p

o

s

s

i

b

l

e

Author

Posts
Viewing 3 posts - 1 through 3 (of 3 total)
You must be logged in to reply to this topic.