Shoutbox 
Only logged in users are allowed to enter the chat
Building A 'Garage' With The Sims 2 Base Pack Only (Views: 12,319 )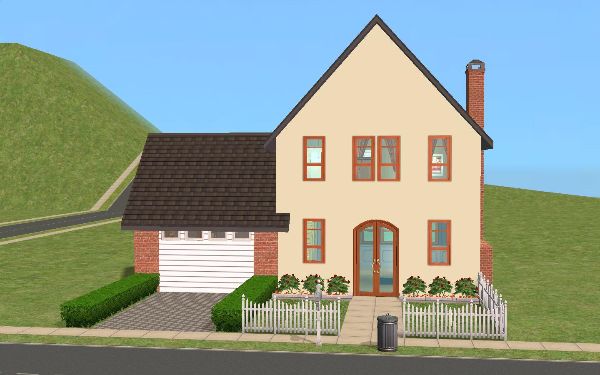 ---
---
The Sims 2, though vastly superiour to it's predecessor, doesn't come with garages unless you have the Nightlife expansion pack, so if you want your home to have one, you're going to have to cheat a little.
You can make your lot look as if it does have a garage, but obviously you won't be able to use it as such. However, have a go and you should end up with something that looks passable.
Firstly, build some walls for the basic design of your house and garage. It doesn't matter if they are joined or seperate, but for the purpose of this tutorial, we'll build them joined.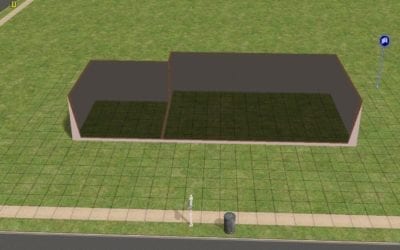 Select the wall covering you would like for your 'garage door'. I personally think the 'Simple Siding In Hamster' looks ok, so I'll use that. Add some small windows to complete the illusion.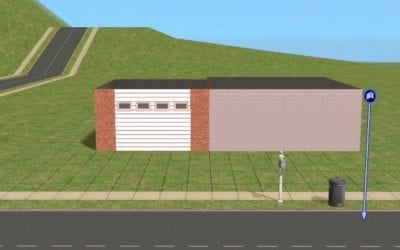 Now do you get the idea? And to finish off, select some floor tiles to use as the 'driveway'.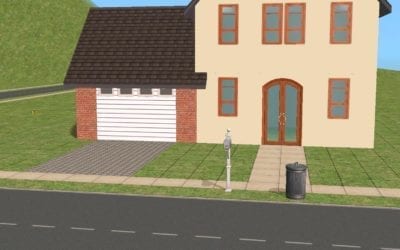 Place either a roof, or some floor tiles for the top of the 'garage'…it's a shame the roof angle cheats don't work with the base game, so you will have to experiment a little to see which roof works for you.
Once you've done that, you can finish off your home in any way you please. If you want to utilize the space, turn your garage into a games room or gym.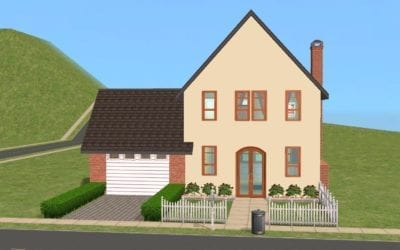 See below for another example.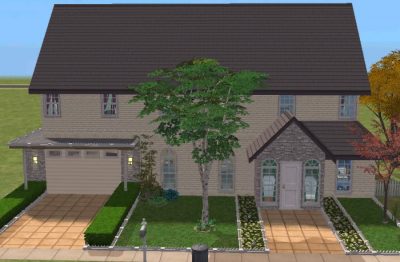 You must be a logged in member to download this file