By
xptl297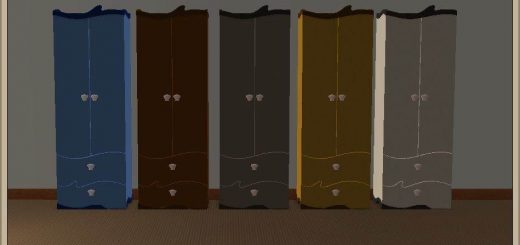 1
Here is a 1 tile dresser/Armoire that I cloned from the FFS Under Water Armoire.

By
xptl297
This is a normal Dresser, or Armoire. What is different is that it occupies exactly the space of two tiles, what makes it to a closet, if you place it inside a 2 tiles wall.
By
LadyAngel
Medieval-style dresser with low poly count. I've included the original image file if anyone would like to re-texture this.

By
xptl297
This is a clone of the Asian Dresser.
By
LadyAngel
Requested recolours of my Moroccan-Style bedroom furniture.
By
LadyAngel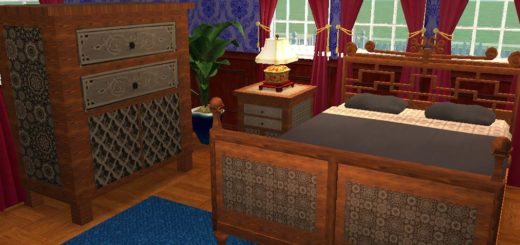 8
This is the Moroccan-style furniture that was created for our October 2012 challenge.