Shoutbox 
Only logged in users are allowed to enter the chat
Corner Shop With Upstairs Flat (Views: 0 )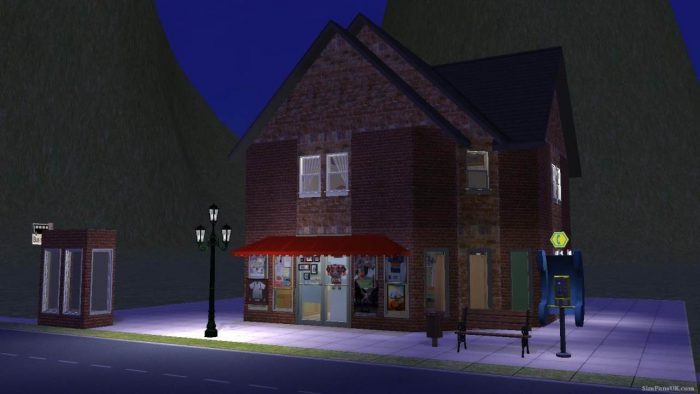 ---
---
Property Type: Community
Lot Size: 2×2
Extra Info:
Contains custom content
Content is included
---
In England it's very common to see a corner shop with a residential flat above for the owners to use or rent out for extra income.
There are several things you could do with this lot. It works as a simple community shop with visitors feeling quite happy exploring the flat upstairs! It could be used as a rental property, but then the shop won't work. It could be used as an hotel with just one room and a working downstairs shop. It could even be used as a home business for one of your entrepreneur Sims
It could, of course, be used as a residential home or two apartments with the downstairs converted accordingly.
Custom content is by me, with a re-colour by Sugah – the storage boxes.
https://sugahsplace.forumotion.net/
---
---
Required Expansion Packs:









Required Stuff Packs:








You must be a logged in member to download this file