Shoutbox 
Only logged in users are allowed to enter the chat
English Manor (Views: 0 )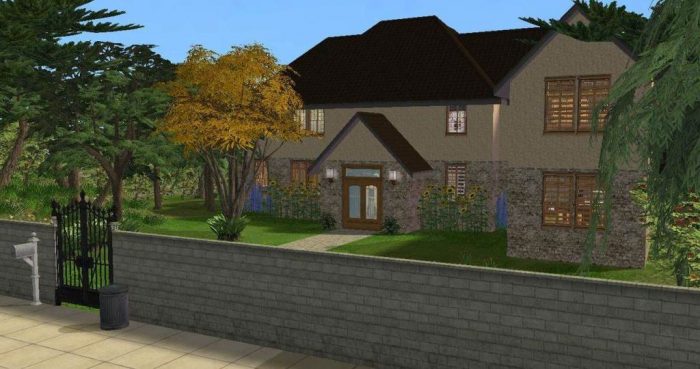 ---
---
Property Type: Residential
Condition: Fully Furnished
Price: §171,828
Lot Size: 4×3
Extra Info:
This upload contains custom content
Content is included
---
4-bed, 3-bath manor house with manageable gardens. This is very expensive, and the neighbourhood wouldn't welcome your more down-to-earth Sims – the word 'snob' comes to mind! I removed some of the trees for the floorplan shots, but they are there in the file.
Custom content is by myself, triciamanly, tofusnorlax, xptl297 and the following links:
https://modthesims.info/d/316968
https://modthesims.info/d/55121
I can't for the life of me find where I downloaded the canvas and the flip-flops in the master bedroom/bathroom, so if you know, please tell me so I can include the credits!
---
---
Required Expansion Packs:









Required Stuff Packs:








You must be a logged in member to download this file