Shoutbox 
Only logged in users are allowed to enter the chat
Ironing Board (Views: 0 )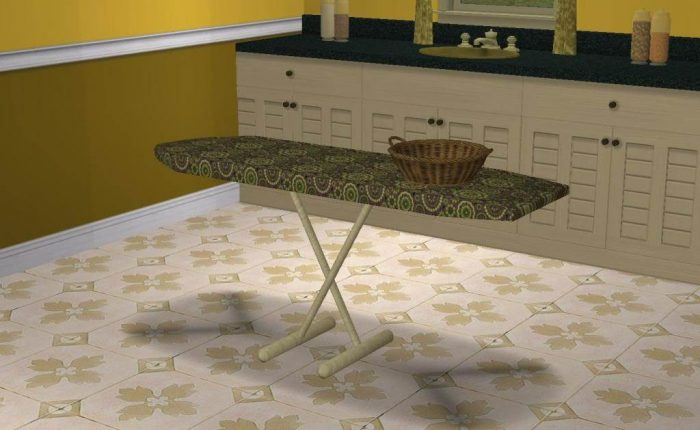 ---
---
Item Type: New Mesh
Function: Decorative – Misc
Room: Kitchen
Price: §100
Poly Count(s): 592
This ironing board was cloned from a dining table, so things can be placed on top of it, and your Sims can even eat off it! However, I'm classing this as decorative as I don't know how it will play out in game.
 It comes in 3 colours, including a lovely green!
It can be found under dining tables as I thought it would be easier to locate there for those with lots of decorative clutter!
---
You must be a logged in member to download this file