Shoutbox 
Only logged in users are allowed to enter the chat
Little Hodded Princesses – 3 colors (Views: 3,125 )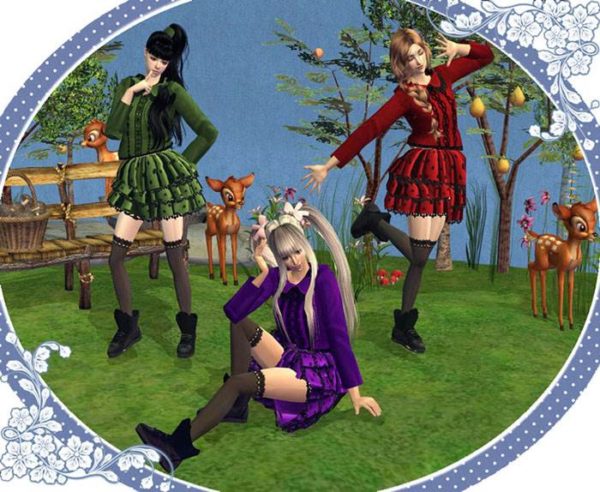 ---
---
Clothing Type:
Everyday
Gender:
Female
Age:
Adult
Item Type:
-Please Select-

A Set of three little cute skirts with big Hoodie Jacket


Here is a little upload of an cute Hooded skirt set.
I found this mesh and so fell in love with it.
but its an rather very old mesh with many flaws and the textures were not the best.
so I decided to create my own new textures. but realized very soon that it was very hard and the texture was in different part and odd.
I did my best tho it not so good if you ask me. but I'm mostly happy with the out come.
tho the big failure is that in some places the arms/feet tends to go through the fabric,
but I cant to anything about that as I have no meshing skill or have no idea on how to make mesh at all.
still I hope you will like it and enjoy this little cute outfit.

OBS!! The Mesh is Included as it's no longer available for download.
You must be a logged in member to download this file