Shoutbox 
Only logged in users are allowed to enter the chat
Sims 2 Mansard Roofing Tutorial (Views: 9,960 )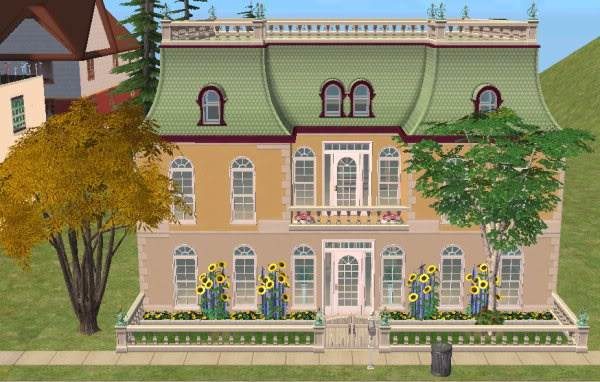 ---
---
This is a basic tutorial on how to create curved, Mansard roofing to look something like this: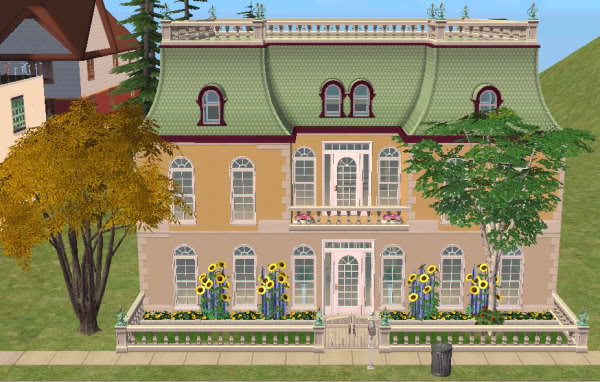 using the architecture tools:

What you need
The Mansion and Garden expansion pack is needed to build this roof.
The first step
Build your lot, but instead of placing a normal roof, we are going to create a mansard roof for a better effect. If you only want two floors, make the roof on the first floor, but if you want a lot with three floors, the mansard roof will be on the second floor. When you build the second floor walls, place them one square from the edge: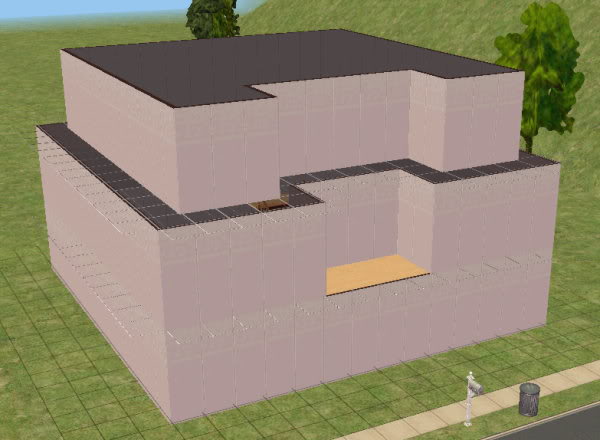 Then place floor tiles around the edge, as this will give the mansard roof pieces something to grip on to: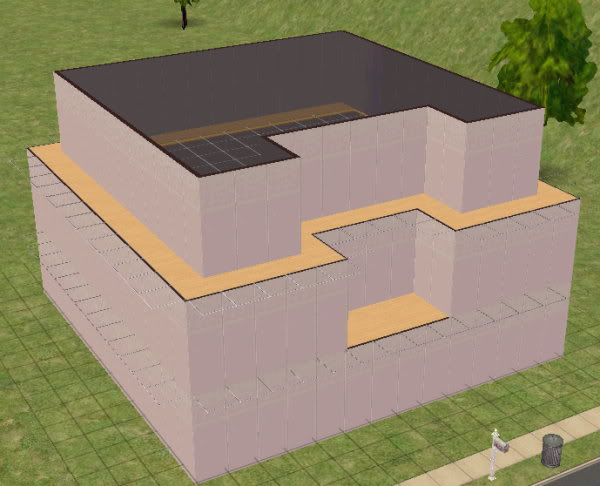 The roof pieces
Go into the architecture category and select the corner piece, choosing your colour: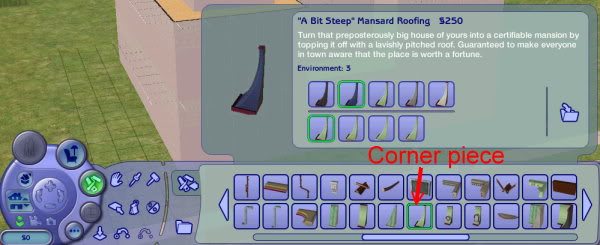 Place them at each corner, making sure they are facing the right way: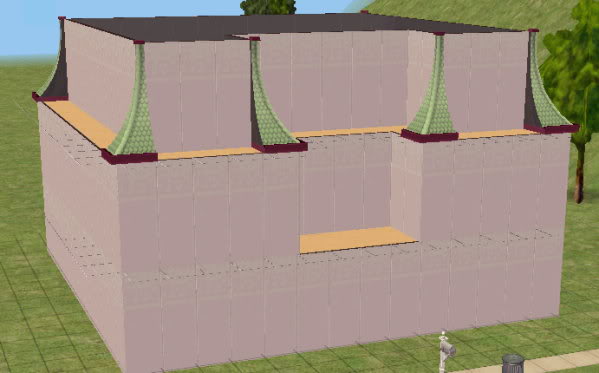 Select the inner corner sections for the parts of your roof that have the corners facing inwards: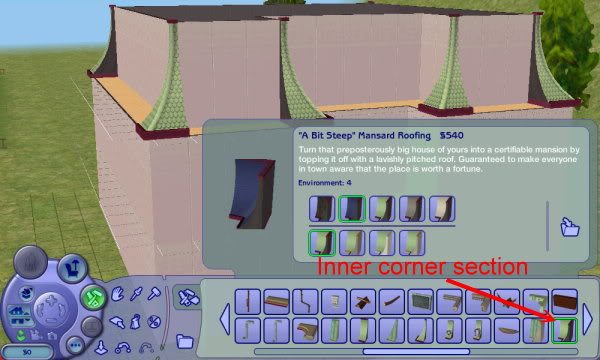 You place them on all the inner corners of your walls: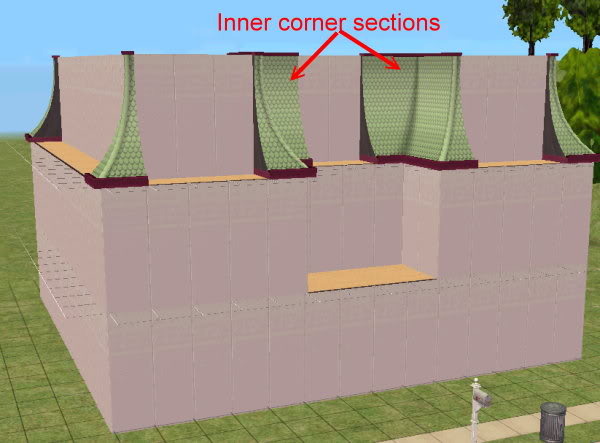 Then you add the rest of the connecting sections to the straight part of the walls: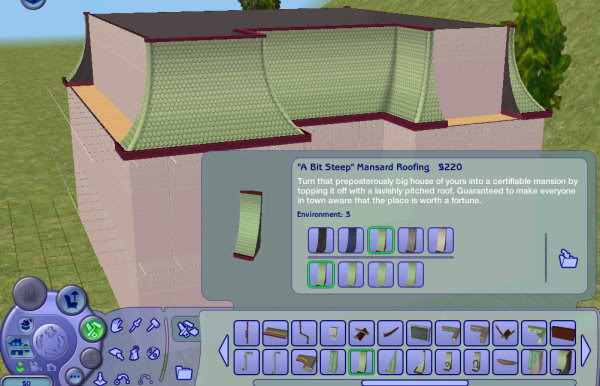 Finishing off
Once you have finished, select whichever floor tiles you want to finish the top of the roof: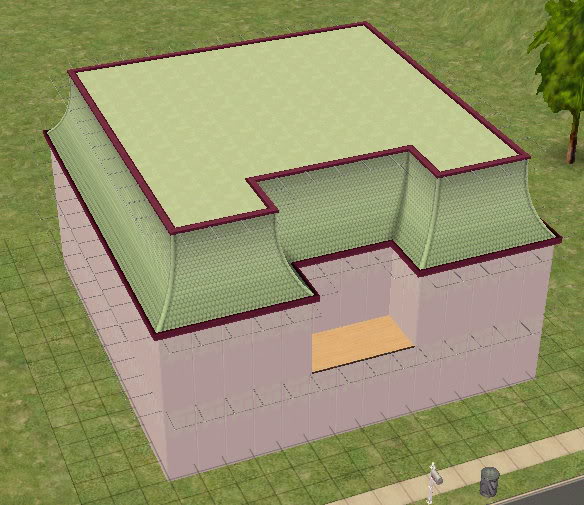 To finish
If you like, you can choose a fence/railing to go around the top for a really nice finish: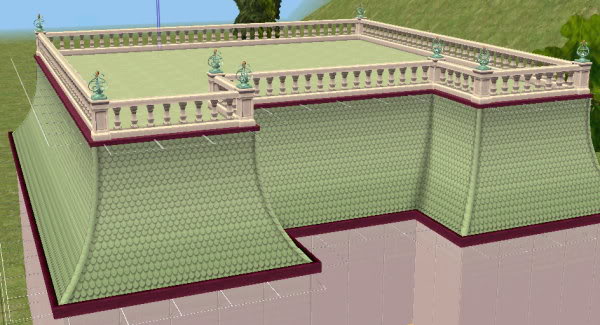 …and that's it! You can then go on to decorate the outside of your home in any way you wish.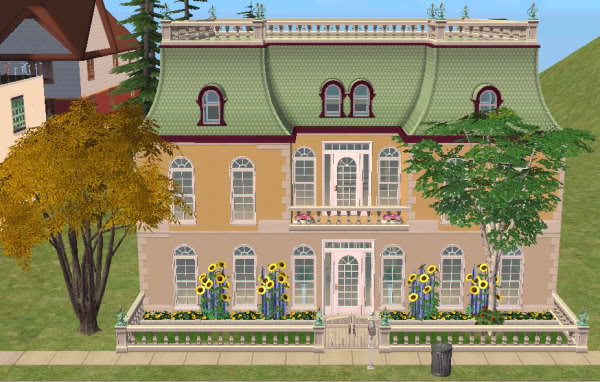 Required Stuff Packs:


You must be a logged in member to download this file