Shoutbox 
Only logged in users are allowed to enter the chat
Shoreside Youth Hostel (Views: 0 )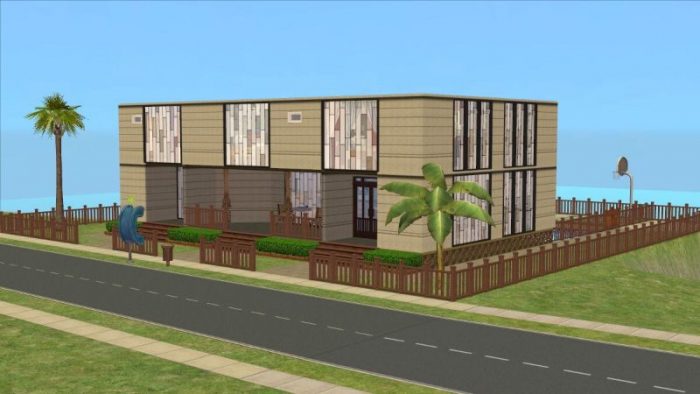 ---
---
Property Type: Hotel
Lot Type: Hotels & Rentals
Lot Size: 3×5
Bedrooms: 8
Extra Info:
This is a beach lot
There's a bit of a daft story behind this lot. I originally wanted it to be a dorm, so I made it, changed it to a dorm and then sent it to the lots and houses bin. However, universities don't have beaches, so I had no way to place the lot. With some help from MTS it was eventually figured out.
However, to save any hassle for my members, I changed it to a hotel with single beds only, and renamed it from 'Shoreside Dorms' to 'Shoreside Youth Hostel'.
There's a small diner downstairs, as well as a large entertainment area. At the back is a large pool and BBQ area. Upstairs, all rooms have either en-suite or Jack-and-Jill bathrooms.
---
---
Required Expansion Packs:










Required Stuff Packs:










---
You must be a logged in member to download this file