Shoutbox 
Only logged in users are allowed to enter the chat
State Campus – Dorms (Views: 486 )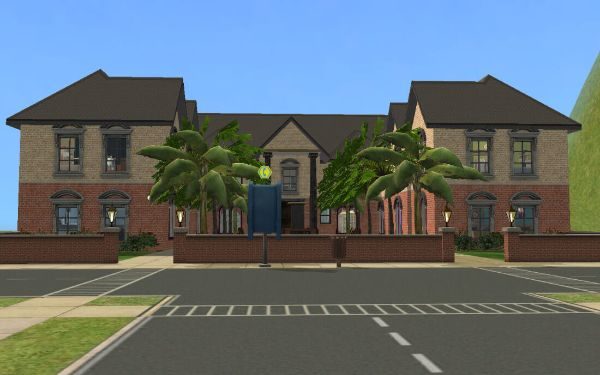 ---
---
Property Type: Dorms
Lot Size: 3×4
Bedrooms: 12
Extra Info:
Contains custom content
Content is included
---
I did a very silly thing! I created the dorms using a community lot instead of a residential lot! This means that the dorms won't work unless you have the included outside mailbox, sorry!
12-room dormitory with all of the luxury your spoiled teen Sims will need to enjoy their stay away from home. Complete with en-suite bathrooms and TV's in each room!
There's a gym, games room, music room, outside entertainment area with pool, bar and seating. There are plenty of study rooms and a large kitchen-diner.
All bedrooms have either en-suite or Jack-and-Jill bathrooms as well as 2 bathroom areas downstairs.
Custom content are the amazing window shutters from @triciamanly, and the buyable mailbox from here:
https://daydream.etowns.net/
---
---
Required Expansion Packs:










Required Stuff Packs:











You must be a logged in member to download this file