Shoutbox 
Only logged in users are allowed to enter the chat
Turn On/Off Elixir (Views: 16,446 )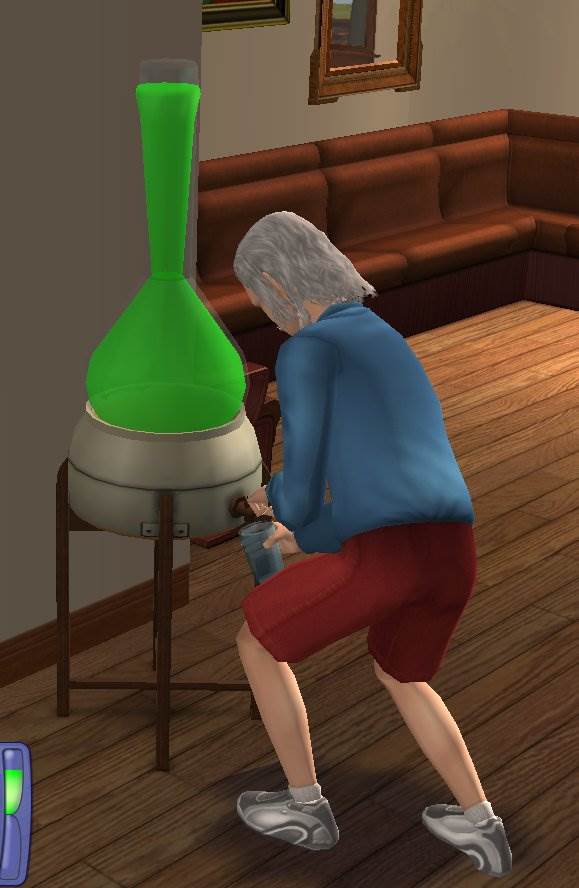 ---
---
Please backup any files that may be overwritten.
This Mod:
affects objects
---
This is a small object mod that I made because I got fed up of the little elixir bottle. This is a Big Bottle and is cloned from the Life Elixir, the one that gives a sim 3 extra life days. Now it gives the sim a new choice for Turns On/Off. There's no drawback, you command the sim to drink and the same animations are used. On the end you get a dialog to change their turn on/off. That is it.
The poly count is the same because I only changed the shape, not the poly: 1677, the price is §100 and it is located in Kitchen/Appliances/Miscellaneous.
I'm having trouble to connect to sites from this computer and the reason can be the tests I'm making with the new computer recently introduced to my system. I'm still not comfortable with all the "Point and Touch", so it will be a while before I use it in the Internet. I like to use my brain and I'm not comfortable with having to click (touch) myself forward. 😀
Have fun!
You must be a logged in member to download this file