Shoutbox 
Only logged in users are allowed to enter the chat
1, Ivy Close (Views: 2,805 )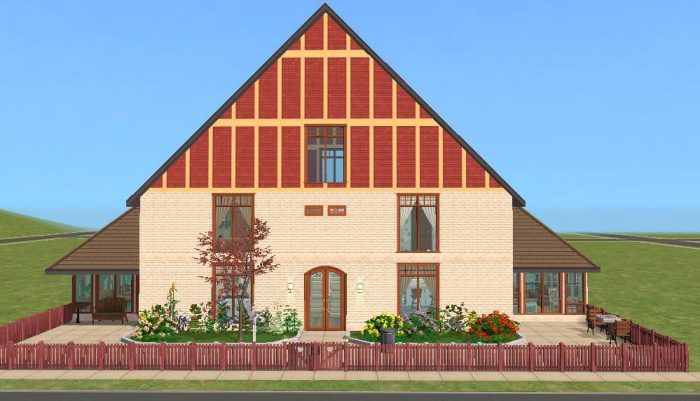 ---
---
Property Type: Residential
Condition: Fully Furnished
Bedrooms: 3
Price: §147,300
Lot Size: 3×2
Extra Info:
Contains custom content
Content is included
---
This is a 3-bedroom, base game lot. The master bedroom has a dressing room that is currently being used as a nursery, and there's a huge attic that could possibly house another bedroom or 2!
Upstairs there is a shared, but ultra-private bathroom, with separate toilet and shower stalls.
Custom content are the walls and floors by me, and the plants from here.
---
---

You must be a logged in member to download this file