Shoutbox 
Only logged in users are allowed to enter the chat
Durango (Views: 0 )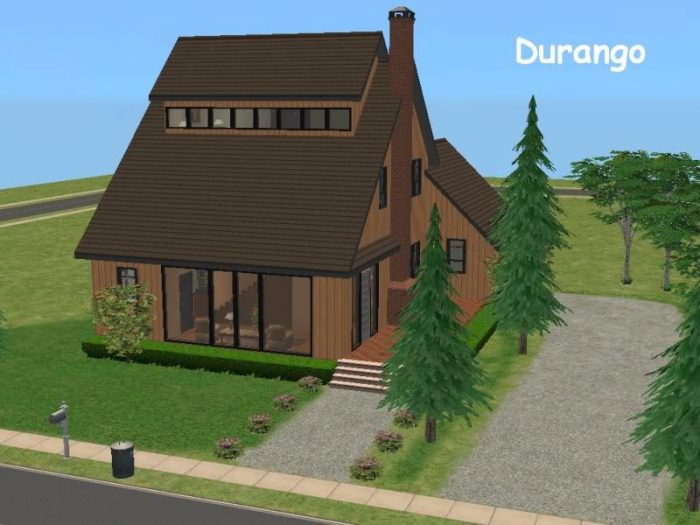 ---
---
Property Type: Residential
Condition: Fully Furnished
Bedrooms: 3
Price: §77,842
Lot Size: 3×3
Extra Info:
Contains custom content
Content is included
---
In the cool mountains of Colorado surrounded by pines you will find this modern cabin. Base game sim builders were able to achieve the desired look by using amazing custom windows by tiggy027 included in the download.
https://www.modthesims.info/member.php?u=26394
The cabin is 3 stories with private master suite in the attic loft. First floor includes living, dining, kitchen, guest bathroom and some discretionary space, along with attached garage. Second floor includes 2 bedrooms and a bathroom.
Custom walls and floors by Lady Angel include:
Herringbone wood floors
Green Dream floor tile
Autumn Breeze wall paper
kitchen counter recolor in gray
Other custom content by me and millyana who is also me.
With a fully decorated cabin, your sim can focus on career such as criminal profiler
---
---
You must be a logged in member to download this file