Shoutbox 
Only logged in users are allowed to enter the chat
138 Villmont Avenue – No CC! (Views: 0 )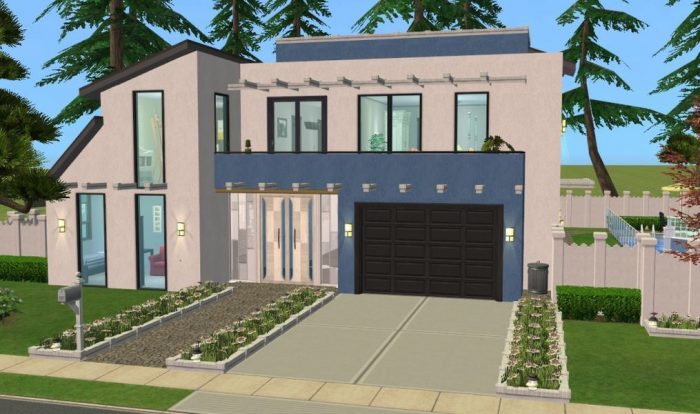 ---
---
Property Type: Residential
Condition: Fully Furnished
Bedrooms: 4
Price: §199,509
Lot Size: 3×3
---
Check out my new Facebook Fan Page for updates!
A beautiful 4 bedroom home which will fit nicely into the classy side of your neighbourhood. This large home built on a 3×3 lot will fit a family of up to 7 adults and 1 infant comfortably. Plenty of room for entertaining the family or even party guests. A large pool is included in the side yard as well as a large grassed area for children to play.
A unique modern design which is sure to draw attention. All furnishings and decorations are included along with all necessary skill building objects and small appliances. I reccommend placing some additional trees in the neighbourhood and some other modern houses nearby.
I hope you all enjoy this lot and remember if you have any ideas for future creations feel free to send me a message. Feedback (positive or negative) is greatly appreciated and will help me build stuff which is more to your likings. Thanks for viewing. 
---
---
Required Expansion Packs:









Required Stuff Packs:








You must be a logged in member to download this file