Shoutbox 
Only logged in users are allowed to enter the chat
19 Pastel Way – No CC (whoop, whoop!) (Views: 0 )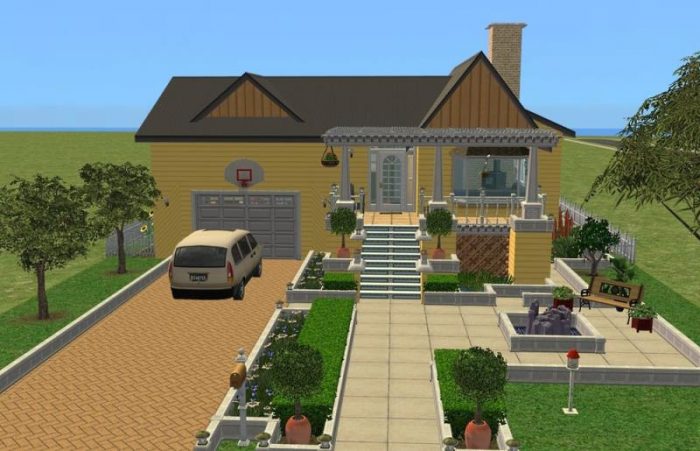 ---
---
Property Type: Residential
Condition: Fully Furnished
Bedrooms: 2
Price: §112,943
Lot Size: 2×3
---
Almost at my goal of 20 for Pastel Way!!
Number 19 is a spruced up Villa, keeping to the Villa like charm on the outside, while a bit more a a modern take on the inside.
2 Bedrooms
1 Bathroom
Kitchen
Dinette
Lounge
Garage
The Garage is basically unusable as a garage, but dont be so lazy and park your car on Drive!
There is NO custom Content in this one!

And you know, I can honestly say I didnt miss it too much.
Thats all I have to say about that, as its 0407 and I havnt been to bed yet! KIDS!
---
---
Required Expansion Packs:









Required Stuff Packs:








You must be a logged in member to download this file