Shoutbox 
Only logged in users are allowed to enter the chat
Cottage of Sunflowers (Views: 0 )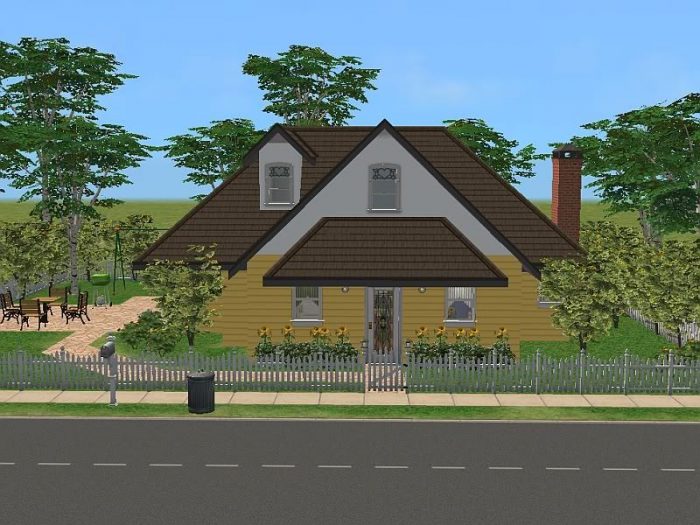 ---
---
Property Type: Residential
Condition: Fully Furnished
Bedrooms: 2
Price: §59,920
Lot Size: 3×2
Extra Info:
Contains custom content
Content is included
---
Special thanks to Lady Angela for her starter home, Sim Slum! The little picket fence made me think of a cottage so the house is now remodeled into Cottage of Sunflowers.
The lot has a lot more shade since its Sim Slum days, but the picket fence is still there as is the side patio and barbecue area. The interior has been redone in yellow and green in keeping with the sunflower theme.
And here's the floor plan of the whole house. Notice that Lady Angel's spacious plan has enough room for 2 bedrooms and 2 baths. The house is still a bargain at 59,920.
There is some custom content by me including tiny yellow tile floor and sunflower border wall paper. There are also several sunflower wall hangings and furniture recolors by me.
---
---
You must be a logged in member to download this file