Shoutbox 
Only logged in users are allowed to enter the chat
Down a Country Road (Views: 2,119 )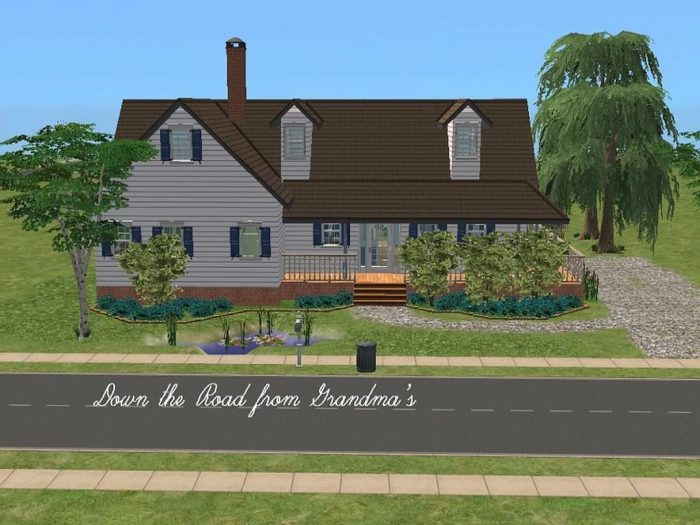 ---
---
Property Type: Residential
Condition: Fully Furnished
Bedrooms: 2
Price: §83,685
Lot Size: 3×3
Extra Info:
Contains custom content
Content is included
---
Special thanks to Princess for sharing her house plans ap! This is based on one of them. This house is down the road from Grandma's in Crowley Corners. It's perfect for a sim to start out (if they have the motherlode). Natalia Schwimmer is there now, having left her modern home with a fancy pool for the country life. She's always seeking happiness by moving from house to house! Here's her current abode.
Natalia will probably stay here for a while, until the builder runs out of simoleons with which to play mahjong!

Custom content includes walls, floors, and furniture recolors by me and millyana, my alter ego.

Maybe you have a restless sim who will finally settle down here in Crowley Corners. You will have Hannah Montana for a neighbor!
---
---
You must be a logged in member to download this file