Shoutbox 
Only logged in users are allowed to enter the chat
Esperance – BG, No CC! (Views: 0 )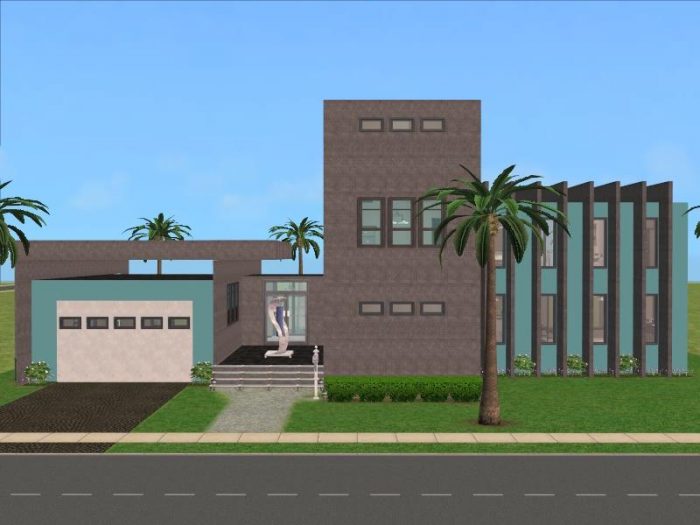 ---
---
Property Type: Residential
Condition: Fully Furnished
Bedrooms: 4
Price: §152,591
Lot Size: 3×3
---
This unique modern home will surely catch the eyes of nosey sims walking down the street!
Esperance features 4 decent sized bedrooms, 3 bathrooms, 2 living areas, rear balcony, barbecue area, pool, single car garage, and a basement all on a 3*3 lot. An open plan living kitchen dining on the ground floor will let plenty of light in and make those tiles nice and shiny. The master bedroom on the top level features an en-suite and walk in wardrobe.
I've left the basement empty so you can fill it with anything you please. If you have the right EPs I suggest a rumpus room. A garage door and driveway pieces can be placed easily for nightlife players.
Hope you all enjoy this lot! Please feel free to leave feedback and clicking the thanks button will be greatly appreciated. Thanks for viewing. 
---
---
You must be a logged in member to download this file