Shoutbox 
Only logged in users are allowed to enter the chat
Post Views: 5,123
Fancy Suburban Home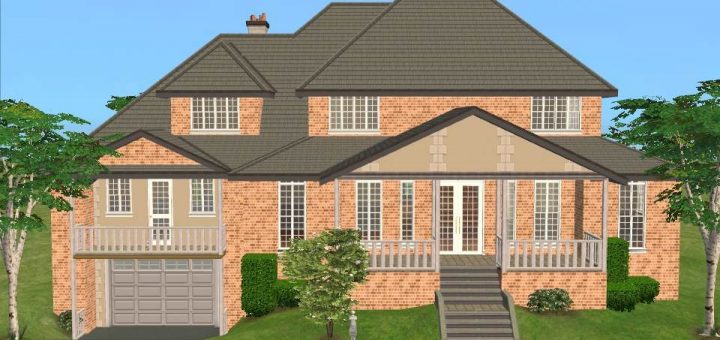 ---
Add to favorites      
---

Condition: Unfurnished
Bedrooms: 4
Price: §53,066
Lot Size: 3×3
Extra Info:
Contains custom content
Content is included
---
Here is my attempt at completing TofuSnorlax's request.
This was the image to work from and I hope I've done a decent job. The lot is unfurnished (as requested) and includes minimal custom content (the bricks wallpaper, and the windows).
I have included some ideas for the room setup but it is very flexible and you could make multiple different designs for this so have fun with that.
In the master suite is a little area which can be used as a nursery or sitting area (your choice). I have also left the yard practically empty for you to leave as is or to finish as desired.
Custom Content Included: https://modthesims.info/download.php?t=453048, https://modthesims.info/download.php?t=33877
Hope people like it, and as always feedback will be greatly appreciated. If you have any ideas on how I could have made this one better please let me know! I aspire to be better
You must be a logged in member to download this file