Shoutbox 
Only logged in users are allowed to enter the chat
Formal Dinner (Views: 3,200 )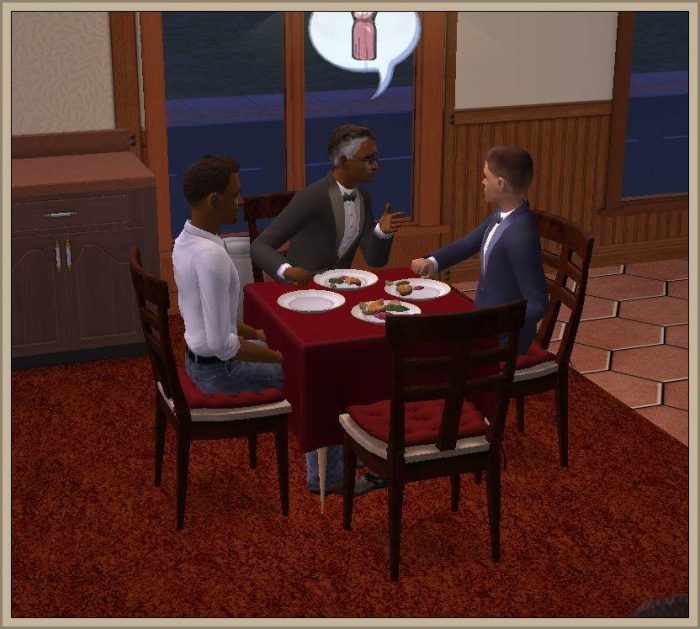 ---
---
Please backup any files that may be overwritten.
This Mod:
affects sims clothing
---
One thing that always disturbed me in the game, is that you have a whole set of formal clothes but using them requires stressing parties mini-games. Well, I hate EA's humor and so I had to invent a way to force Sims autonomous in formal. Ah-Ha! Dinner Time! Every time Sims cook after dark, they have to eat in formal. Not Practical and I wouldn't join, but funny! It works in LS and I didn't see anything that wouldn't work BG. If it doesn't work for you, just extract the same bhav from your Base Game and include the same modifications that are very easy – clothing change codes that are available no matter game configuration. Custom content??? Mods are Always custom!
Extra Info
Mod for Life Stories, first Edition.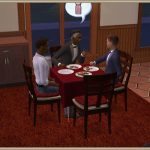 You must be a logged in member to download this file