Shoutbox 
Only logged in users are allowed to enter the chat
Future World (Views: 0 )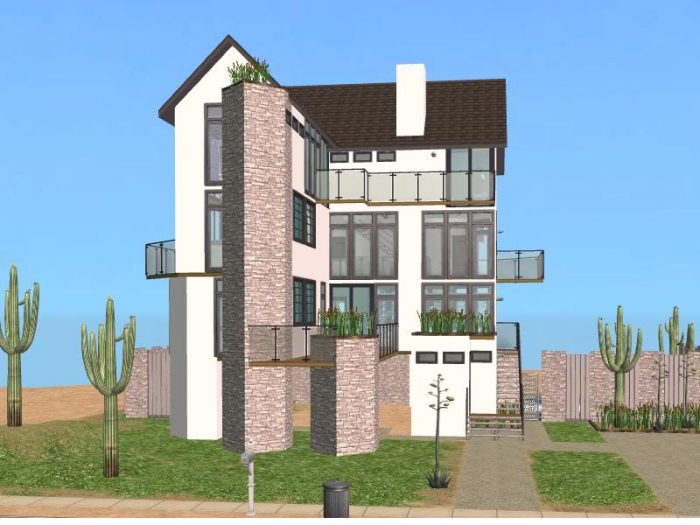 ---
---
Property Type: Residential
Condition: Unfurnished
Bedrooms: 4
Price: §122,674
Lot Size: 3×3
---
I picture this house in a new neighborhood, desert and rugged, either on Earth or another planet. It will be an area where scientists and adventurers come to build a new world. Here's the front of the house:
And walking by at night:
The house is actually 4 stories, although the first story is stilts, holding the house up above the ground. It has a privacy fence around most of the back and a refreshing pool for exercise.
The floor plan is open and spacious. Main floor includes living, dining, and kitchen along with office and decks.
The second floor includes three bedrooms and a full bath:
The third floor includes master bedroom with private bath and den or playroom with bath:
The house is fully furnished and has been play tested. Hope you have a sim who wants to be a settler in a new land!
---
---
You must be a logged in member to download this file