Shoutbox 
Only logged in users are allowed to enter the chat
Grande Elite Apartments (Views: 0 )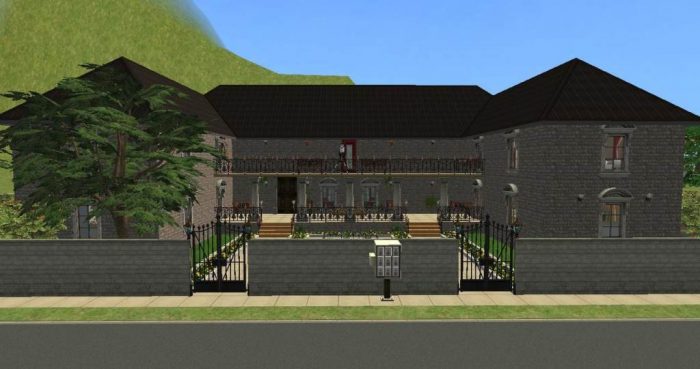 ---
---
Lot Type: Rental
Property Type: Hotels & Rentals
Condition: Fully Furnished
Properties: 4
Price: §1,620 – 2,886
Lot Size: 4×3
Extra Info:
Contains custom content
Content is included
---
My Grande Elite Dorms have been converted into four luxury apartments, fully furnished. Downstairs has a 1-bedroom apartment and 1 2-bedroom apartment. It also has a communal recreation area with bathrooms for visitors. The first floor has one 2-bedroom apartment and one 3-bedroom apartment.
To rent the apartments furnished, do the following:
Before you rent the apartment:
CTRL-SHIFT-C to bring up the cheat box.
Enter the following cheat: boolProp testingCheatsEnabled true
Clear any actions from your sim's queue – including other sims trying to talk to them.
SHIFT-click on the door of the apartment you wish to rent and choose "Rent Furnished."
If the action falls out of your queue, your sim probably needs to be closer to the door.
Once the apartment is rented, bring up the cheat box again.
Enter: boolProp testingCheatsEnabled false to turn the cheat off again.
Custom content is by myself plus:
@triciamanly
@Tofusnorlax
@karen-lorraine
and the following link:
https://modthesims.info/d/55121
I had problems with the apartment mailbox not showing up. If you have the same problem, you can visit the link below to download a buyable one:
https://daydream.etowns.net/index.html
---
---
Required Expansion Packs:










Required Stuff Packs:











You must be a logged in member to download this file