Shoutbox 
Only logged in users are allowed to enter the chat
Grande Elite Dorms (Views: 0 )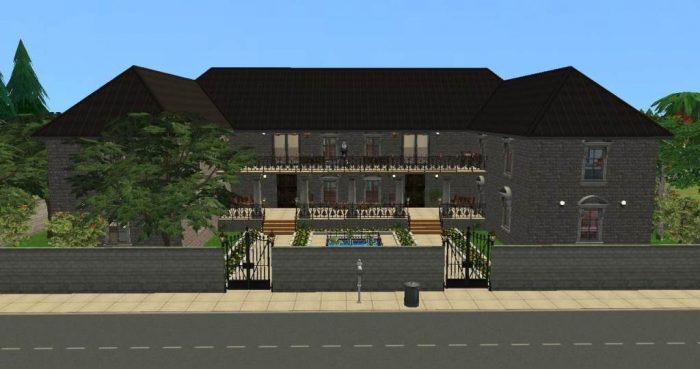 ---
---
Property Type: Dorms
Bedrooms: 6
Lot Size: 4×3
Extra Info:
Contains custom content
Content is included
---
Recommended mods to utilize all of the beds in each bedroom:
Myne door allows multiple sims

This is a six-room dorm with multiple beds in each room. Use the above recommended mod to allow more than one Sim to use a room.
These dorms are for the spoiled, super-privileged Sims. There are TV's and coffee-making facilities in each room, with plenty of entertainment and study areas to keep the students occupied. The kitchen/diner is large, and there are communal bathrooms downstairs, plus each bedroom has either an en-suite or Jack-and-Jill bathroom attached.
Simply place the lot in a university neighbourhood and it will soon be filled with students looking for luxury university accommodation.
Custom content is by myself, @triciamanly and @tofusnorlax
---
---
Required Expansion Packs:










Required Stuff Packs:











You must be a logged in member to download this file