Shoutbox 
Only logged in users are allowed to enter the chat
Hedgewood (Views: 0 )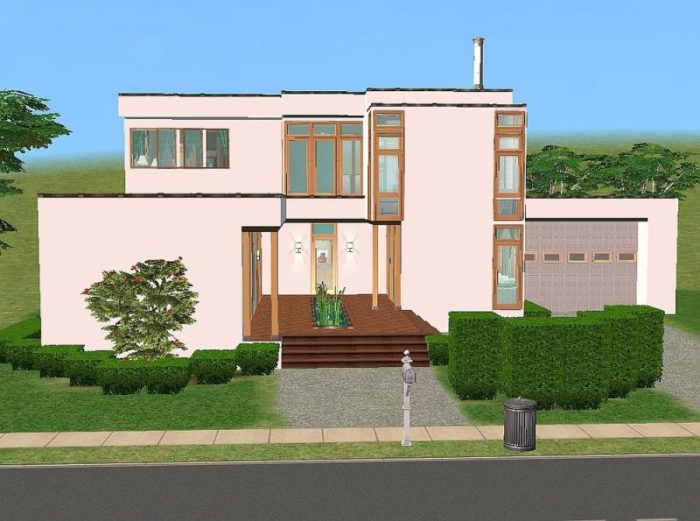 ---
---
Property Type: Residential
Condition: Fully Furnished
Bedrooms: 3
Price: §137,429
Lot Size: 3×3
Extra Info:
Contains custom content
Content is included
---
When Stan and Kendra Bender sold their historical home at a tidy profit, they decided to opt for a complete change and bought Hedgewood. This is a modern, 3 bedroom, 3 bath home, tastefully decorated in neutral colors highlighted by designer tiles by TofuSnorlax. Kendra was somewhat satisfied with how the home looked except for the window treatments. She was tired of the same old curtains so she went looking for something new and discovered new creations by LadyAngel which were the perfect thing. Your sims can have a model just like this without the Benders. Although I'm sure they will like the tiles and window treatments, they can always redecorate so please, have a look!
transparent tiles by RGiles@MTS:
https://www.modthesims.info/d/34012
other walls, floors, and furniture recolors by me.
---
---
You must be a logged in member to download this file