Shoutbox 
Only logged in users are allowed to enter the chat
Hidden Falls (Views: 2,309 )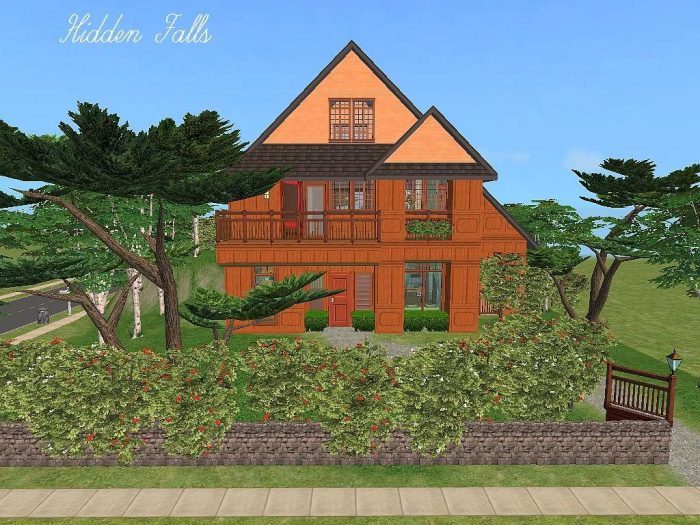 ---
---
Property Type: Residential
Condition: Fully Furnished
Bedrooms: 2
Price: §81,120
Lot Size: 3×3
---
Surrounded by lush vegetation somewhere in the world is this little 2 bedroom, 2.5 bath cottage.
Behind the cottage is a little creek fed by a waterfall from a hidden spring.
The cottage is small, but with plenty of space for 2-3 sims and visitors.
Decor is eclectic, but with a bit of Asian fusion.
This is a base game no custom content lot. It was accidentally built sideways on the lot, but play testing showed that everything is still functional. Visitors and passersby will approach from the side though.
Treat your sims to a secluded getaway with the sound of rushing water drowning out all of their worries and cares!
---
---

You must be a logged in member to download this file