Shoutbox 
Only logged in users are allowed to enter the chat
High Clere Pub (Views: 6,731 )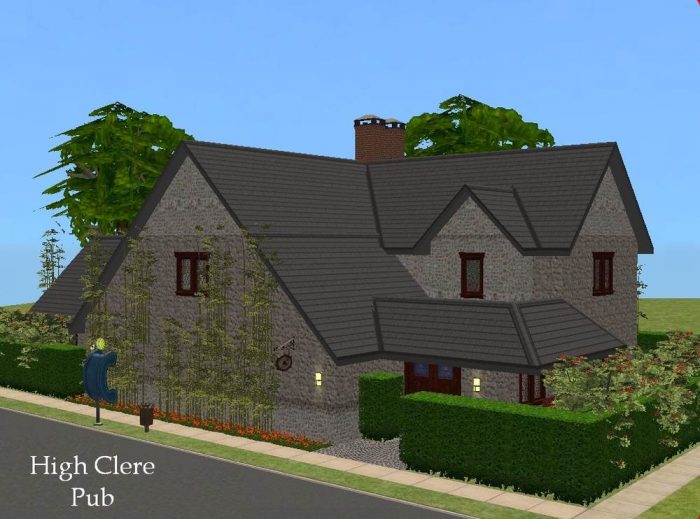 ---
---
Property Type: Community
Lot Size: 3×2
Extra Info:
Contains custom content
Content is included
---
The Sim Grantham family want to fill their huge castle with house parties, but they missed the people who came to greet them when they first moved in. They need friends to come for dinner parties. Therefore, they made it a night out at the local pub in order to become acquainted in the community.
At the High Clere Pub, there is great food with good service in two areas: downstairs is the everyman dining room, and upstairs there is an elegant banquet room with table cloth. Your Sims will be seated up there if they are in a casual group. For fun, there are two dartboards, a chess board, and very welcoming poker table. You have two juke boxes, one upstairs, and one down, and for your Sims who love to show off their creativity points, there is a piano. The upstairs is spacious enough to turn the old pub into a bed and breakfast if needed.
I hope your neighborhood can use a good pub.
chalk menu in Simlish by Lady Angel
stone walls, painting recolors, wood panels by me
---
---
Required Expansion Packs:


You must be a logged in member to download this file