Shoutbox 
Only logged in users are allowed to enter the chat
Home for Christmas (Views: 2,365 )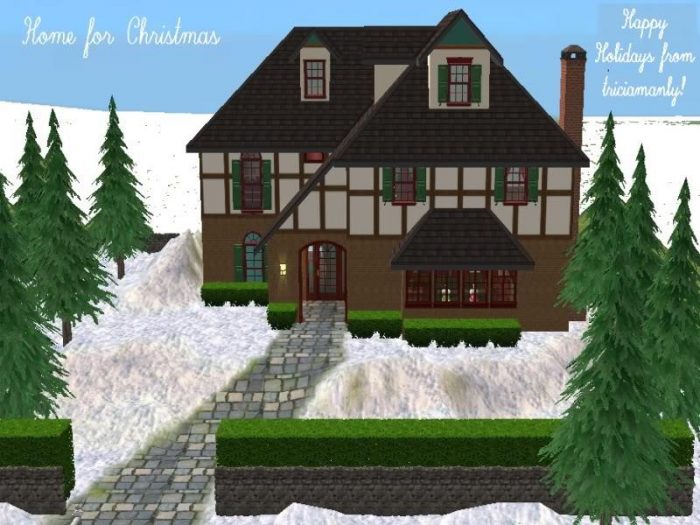 ---
---
Property Type: Residential
Condition: Fully Furnished
Bedrooms: 3
Price: §131,391
Lot Size: 3×3
Extra Info:
Contains custom content
Content is included
---
Time to pack up and visit grandparents for Christmas!
Brave the snow, to Grandma's we go!
Gather in the living room and all talk excitedly at once.
Delicious smell of baking cookies floats in from the kitchen!
Grandmum has cooked all day to prepare a fabulous Christmas dinner!
Later on, cozy up to the fireplace and watch some TV.
Sims woohoo late into the night while waiting for Santa!
Meanwhile kiddies sleep peacefully dreaming of sleds and snowmen!
Still not convinced to go to Grandma's? Here's the floorplan . . .
And to everyone who comes to simfansuk, have the happiest holiday ever!
Custom content by me, triciamanly
---
---
You must be a logged in member to download this file