Shoutbox 
Only logged in users are allowed to enter the chat
Little Bit Cape Cod (Views: 2,287 )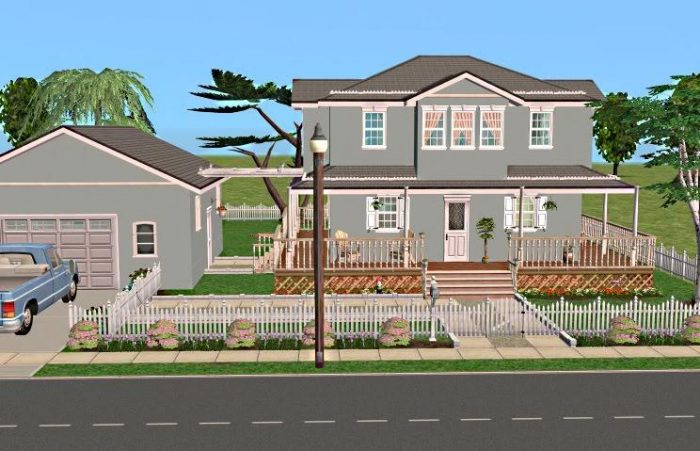 ---
---
Property Type: Residential
Condition: Fully Furnished
Bedrooms: 3
Price: §70,595
Lot Size: 3×3
Extra Info:
Contains custom content
Content is included
---
Back to the older style houses, I was going to carry on with my Pastel Way Series but figured new site new start!!
So heres something thats just a Little Bit Cape Cod like.
This house has
3 Bedrooms
2 and half Bathrooms
Kitchen
Dining Room
Living Room
Basement
Very Child friendly with swing set, sandpit (just for show) and a treehouse out the back.
Hope you all enjoy
Extra Info Thanks to the ever lovely Triciamanly for her beautiful walls that I have finally gotten my hands on (looking forward to more!!) https://www.simfansuk.com/forum/downl…nscoting-1200/
Ladder from Marvine
https://www.modthesims.info/d/241795
And the white roof trim from phaenoh, which you will have to download if you want it as its a defult replacement
https://www.modthesims.info/d/327787
---
---
Required Expansion Packs:

You must be a logged in member to download this file