Shoutbox 
Only logged in users are allowed to enter the chat
Little Slice of Modern (Views: 8,846 )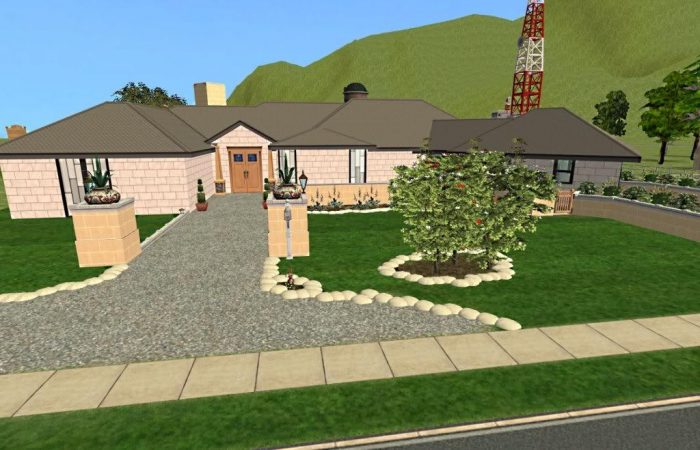 ---
---
Property Type: Residential
Condition: Fully Furnished
Bedrooms: 3
Price: §145,418
Lot Size: 4×3
Extra Info:
Contains custom content
Some content is included
---
I have been meaning to start sharing my lots here for awhile, so finally figured nows as good a time as any! This lot I made for a friend, its a slightly modern quite large single story house.
This house has:
3 Bedrooms
2 Bathrooms
Open Plan Living/Kitchen
Dining Room
Laundry
Garage
---
Custom Content shown but not included
Kitchen Set 4 by 4esf, due to their policy cannot upload object items from their site into houses can download here https://www.4eversimfantasy.net/kitchen4.htm
Extra Info
Thanks to the following creators for their objects
4ESF
Maylin
Ulmille
ATS
Blake_Boy
Bobleishman
besens
CTNutmeger
ajisai
MaryLou & Numenor
Havelock
Saildfin Sims
Gwenaleke
Tiggy
If you see something made by someone I have not mentioed please let me know and I will update!
---
---
Required Expansion Packs:







Required Stuff Packs:







You must be a logged in member to download this file