Shoutbox 
Only logged in users are allowed to enter the chat
Med Beach House (Views: 2,111 )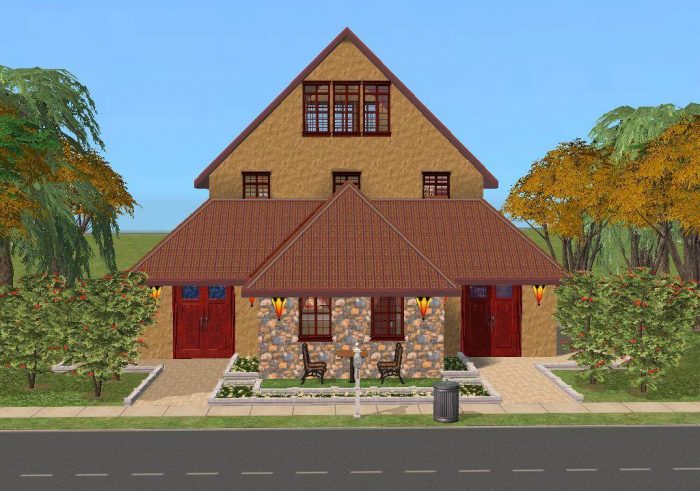 ---
---
Property Type: Residential
Condition: Fully Furnished
Price: §88,320
Lot Size: 4×3
Extra Info:
This upload contains custom content
Content is included
---
Mediterranean style beach house. Of course, this is just base game and not really a beach lot, but I liked the name.
It has a kids playroom downstairs, and 2 bedrooms upstairs. There's only 1 bathroom, but the upstairs is quite small. However, the ground floor is large enough to remodel and add a bathroom if you wanted to.
Custom content is by myself, triciamanly and tofusnorlax.
---
---
You must be a logged in member to download this file