Shoutbox 
Only logged in users are allowed to enter the chat
Modern Cube (Views: 2,277 )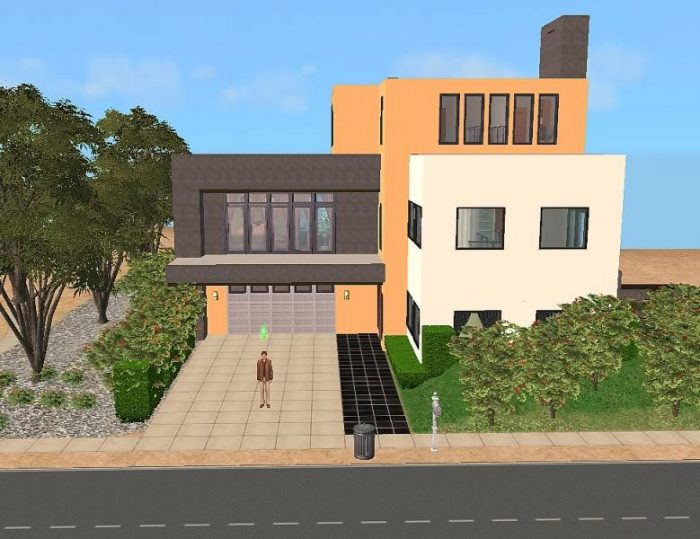 ---
---
Property Type: Residential
Condition: Fully Furnished
Bedrooms: 5
Price: §172,333
Lot Size: 3×3
Extra Info:
Contains custom content
Content is included
---
Kenneth Cubo invites you to tour his home which he bought with his inheritance from his "mother(lode)". Being a materialistic sim with an aspiration to be rich, Kenneth spared no expense in decorating and furnishing his home.
After a visit to the podiatrist with his mother, prior to her demise, he was inspired to build a covered patio with beams, leaving the natural trees to stick through said beams, the precise view from the podiatrist's waiting room.
The huge house has 5 bedrooms and 4.5 baths. Each room was decorated by Kenneth himself who has an understated sense of style.
Admitedly, Kenneth is a social climber who is hoping to achieve great success in the Business world. The spacious downstairs will accommodate the many friends Kenneth hopes to make.
Take a look at the floor plan and see if you have a materialistic, socially climbing sim who might like it.
custom content includes furniture recolors, original artwork, floors, and walls by me.
---
---
You must be a logged in member to download this file