Shoutbox 
Only logged in users are allowed to enter the chat
Montella – NoCC! (Views: 0 )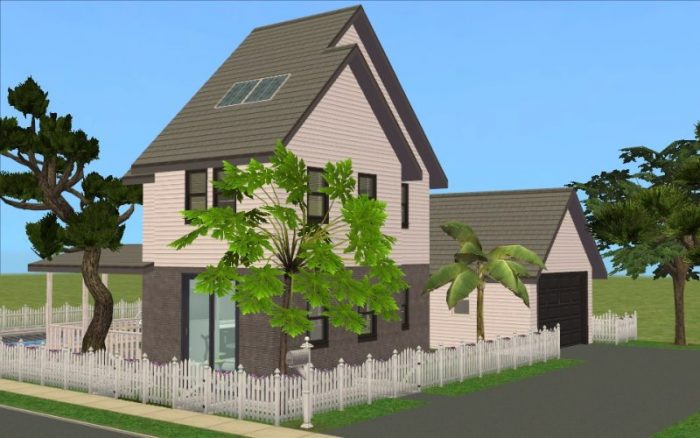 ---
---
Property Type: Residential
Condition: Fully Furnished
Bedrooms: 2
Price: §71,030
Lot Size: 3×2
---
Sick of playing a house that is too spaced out? Try this compact yet fully functional 2 story, 2 bedroom home. Laundry and workout bench in the single car garage, study nook upstairs along with 2 bedrooms, modern furnishings and décor throughout. There are plenty of trees on this lot but minimal shrubs for those who aren't a fan of gardening. The lot has been play tested and no issues have occurred. Also the garage does work but the car will transport to the road then drive off (same thing happens when it returns). You can also place another two cars on the driveway running along the right side of the lot.
This house was created for a challenge set by LadyAngel.
Hope you all enjoy this lot and thanks for viewing. 
---
---
Required Expansion Packs:









Required Stuff Packs:








You must be a logged in member to download this file