Shoutbox 
Only logged in users are allowed to enter the chat
New Southern Villa – No CC! (Views: 2,782 )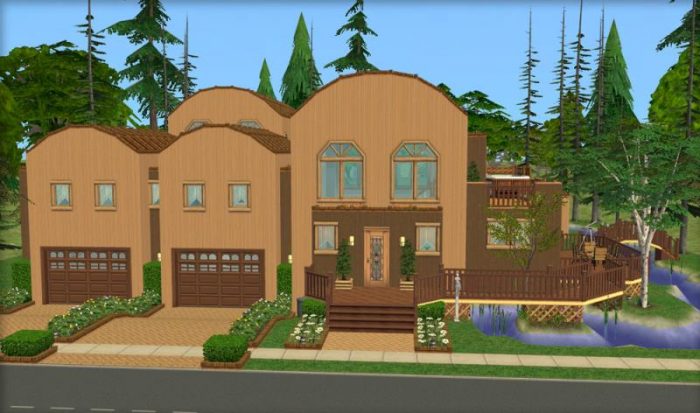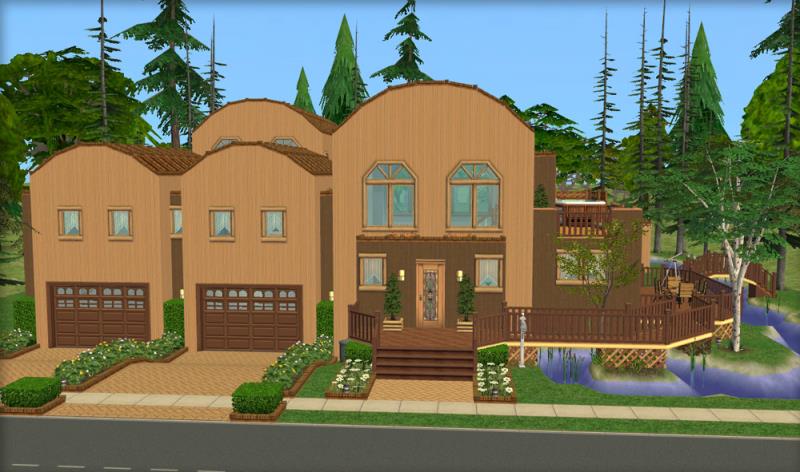 ---
---
Property Type: Residential
Condition: Fully Furnished
Bedrooms: 5
Price: §279,872
Lot Size: 4×4
---
Looking for a spacious villa in the surrounded by trees? Well this 5 bed multi-split-level is for you!
This entry for a CFE challenge has a total of 5 bedrooms, 4 bathrooms, 8 balconies/decks and plenty of facilities for all your sims. The living space is extremely spacious and offers plenty of light! Place this lot in a secluded location and your sims will have nothing more to ask for (except for maybe a fridge depending on their aspirations).
I have offered both a furnished and unfurnished version in separate zip folders for your choice to download either.
The villa consists of 3 sections which are connected with modular stairs. Each section essentially has two stories.
First Section Features:
– Entry area
– Dining area
– Kitchen
– Two lower decks
– Staircase leading to upper landing & balcony
Second Section Features:
– Double garage with exercise equipment (lower level)
– Living room
– Hall (with access to another two decks)
– Study room
– Bedroom

Third Section Features:
– Sitting area
– 3 bedrooms (one with an en-suite)
– Bathroom
– Rumpus / Entertainment room (basement)
– Master Suite with en-suite, walk in robe and TV area (upper level)
Although the sections are not level, the majority of bedrooms and living spaces are accessible without going up or down. Despite the excessive use of CFE (constrainfloorelevation) I have managed to keep the lot playable and have allowed plenty of windows and doors.
This lot has been tested and even with the connected decks in the back yard, sims don't appear to take strange paths to get places. I hope you all enjoy this lot and feedback would be really appreciated. I'm also interested to know whether some more split level or CFE lots would be good to share. Thanks for viewing! 
---
---
Required Expansion Packs:









Required Stuff Packs:








You must be a logged in member to download this file