Shoutbox 
Only logged in users are allowed to enter the chat
October Hotel (Views: 4,803 )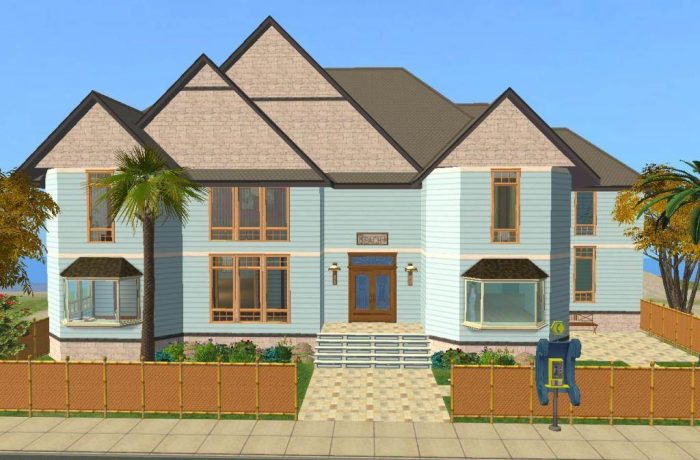 ---
---
Lot Type: Hotel
Property Type: Hotels & Rentals
Bedrooms: 6
Lot Size: 4×4
Extra Info:
Contains custom content
Content is included
---
This was my entry for the October 2013 challenge. It's an hotel with a beach-style theme. it has 6 bedrooms, and 2 of those are 'budget' singles, so even our poorest Sims can still afford a small holiday!
There's also a honeymoon suite, a luxury double, a family suite and luxury twin room. Most are en-suite, except for the budget rooms, but there are plenty of bathrooms. All rooms have a phone and TV.
Downstairs boasts a large restaurant, communal lounge and games room, with male and female bathrooms. Outside there's a small, community area looking over sand dunes towards the relaxing, blue sea!
Custom Content:
A lot of the cc is from Annosims, which has unfortunately closed, so I can't provide the links.

Some of the cc is by me, and can be found in our downloads section
Cassandre of BPS
Nautical Wall Deco
Dazzle Draperies
Flowers and plants
Some content by piggi can be found at the graveyard
Floors and walls by TofuSnorlax
Floors, walls and the magnificent window shutters by Triciamanly
Summer Cottage Stuff
---
---
Required Expansion Packs:









Required Stuff Packs:








You must be a logged in member to download this file