Shoutbox 
Only logged in users are allowed to enter the chat
Sariannae Cove (Views: 2,098 )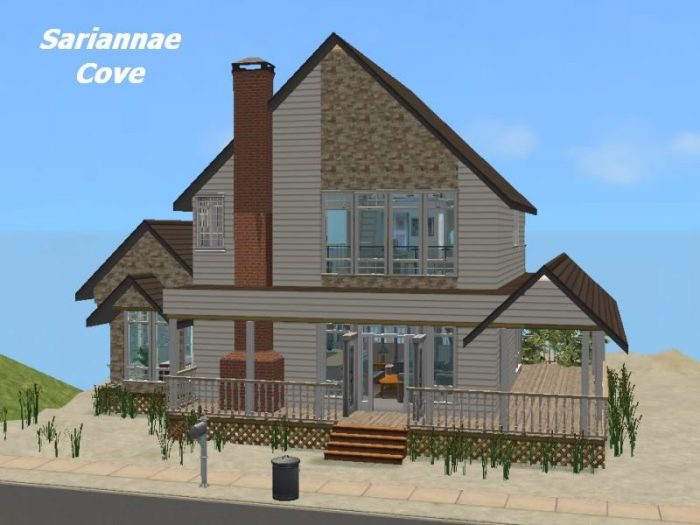 ---
---
Property Type: Residential
Condition: Fully Furnished
Bedrooms: 1
Price: §89,485
Lot Size: 3×3
Extra Info:
Contains custom content
Content is included
---
Here is a base game version of Sariannae's amazing house by animefemme @ simscave.com. While my house doesn't pretend to be an exact copy, I did try to incorporate some of the things I saw in the photos such as the loft. I used the ladder by marvine https://www.modthesims.info/download.php?t=241795 which works beautifully. I was mainly trying to capture that open, beachy feel of the house along with the general shape. If you have Bon Voyage, you should be able to place the house on a steeply sloping lot since I built it on one to give the "ocean view" in base game. Then, although your sims won't be able to swim, they should have the real view. In addition, you can hopefully decorate with some of the beachy objects. Here are pictures of my version. Notice the Neutral Stone facing by LadyAngel.

All other cc including walls, floors, and furniture recolors is by me.
So many thanks to Sariannae for another wonderfully fun project idea! Have fun simming!
---
---
You must be a logged in member to download this file