Shoutbox 
Only logged in users are allowed to enter the chat
Packaging Lots For Upload – Sims 2 (Views: 9,275 )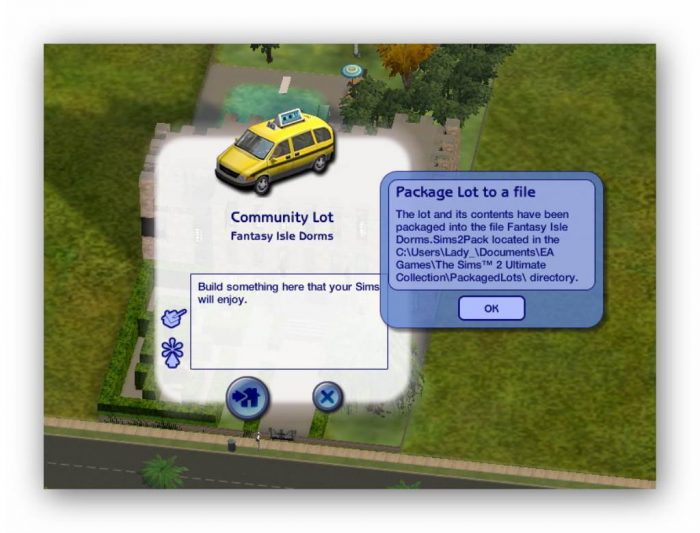 ---
---
Packaging lots is very simple. In the neighbourhood screen, click on the home you want to package. Click on the package lot icon: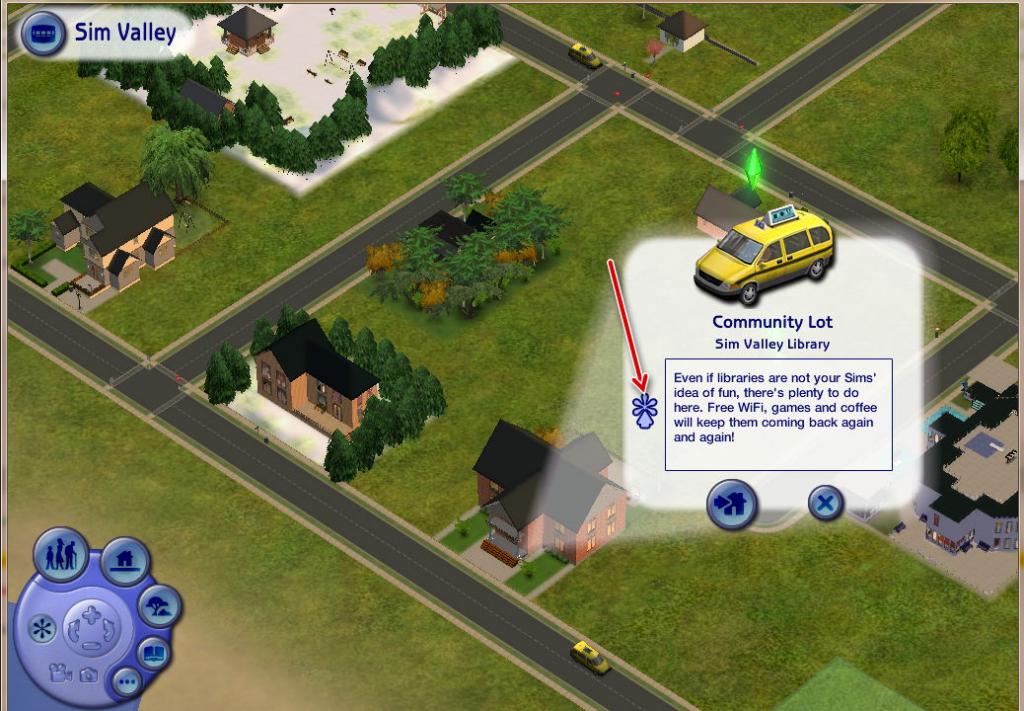 In the next box that appears, you have the option to upload the file to TheSims2.com, or package to a file: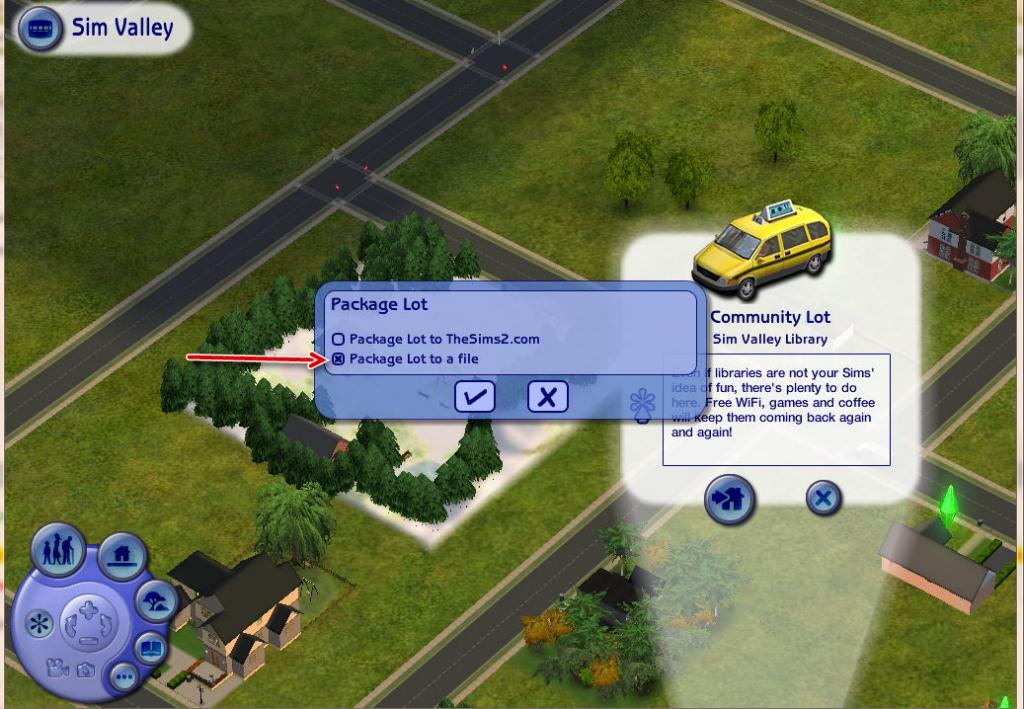 Select the second option, the click the tick. Once your file has been packaged, another box will pop up to tell you where the file has been stored.
Find it, open it up in the Clean Installer software, and de-select the content you don't want packaged with your upload: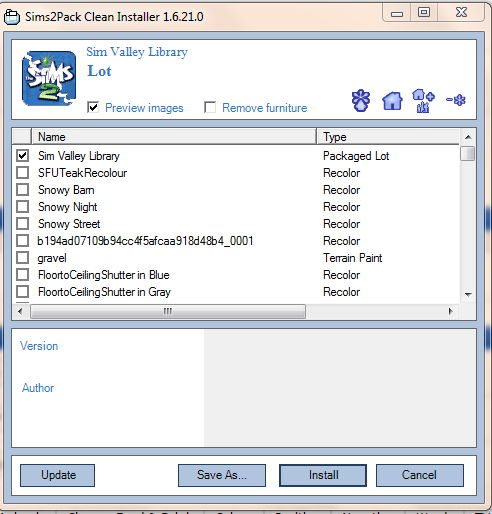 Click the 'Save As…' button, but rename the file or you will receive errors. The saved file is then ready to be 'zipped' and uploaded.
To compress your file, you will need WinZip or WinRar (my personal favourite as rar files are smaller than zip files) or something similar. such as 7-Zip (free). Simply right-click on the file you want to compress, and select the 'Add to…' whatever option. In the example below I've shown 7-Zip and WinRar: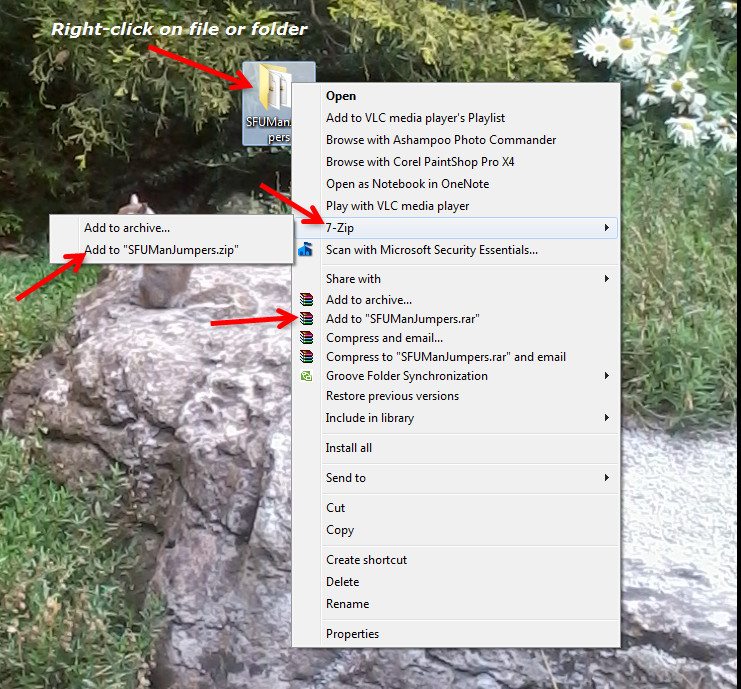 The compressed file will created in the same place as your original file, in the above example my desktop.
This is the file you upload when submitting your file to our download section.

You must be a logged in member to download this file