Shoutbox 
Only logged in users are allowed to enter the chat
Park View Apartments (Views: 2,716 )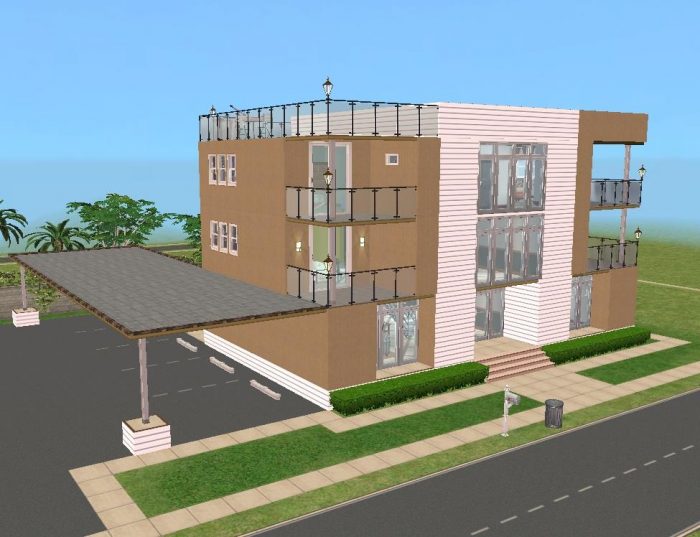 ---
---
Property Type: Residential
Condition: Fully Furnished
Bedrooms: 5
Price: §180,517
Lot Size: 4×3
---
In the island town of Islasol, you will find the Park View Apartments. Your sims will have a choice of 3 one bedroom, one bath efficiency apartments and one two bedroom penthouse apartment. The building is base game so if you have Apartment Life, you can just change the front doors. Otherwise, the building is a large residence for roommates which will surely provide hours of fun and sim drama.
The lobby includes seating area, rental desk, and restrooms.
Refreshing pool, covered parking, and roof top chess board complete the amenities.
Welcome all sims!
I should mention that the lot wasn't flat to begin with.
---
---
You must be a logged in member to download this file