Shoutbox 
Only logged in users are allowed to enter the chat
Phaerie Mansion (Views: 2,731 )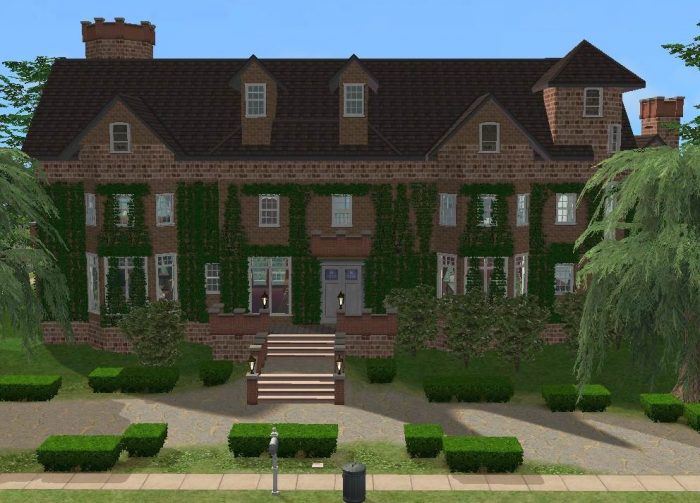 ---
---
Property Type: Residential
Condition: Fully Furnished
Bedrooms: 3
Price: §204,877
Lot Size: 4×3
Extra Info:
Contains custom content
Some content is included
---
This mansion was built in honor of Phoenix Phaerie, an incredible artist whose beautiful ivy has turned many a drab, ordinary mansion, such as this one, into a house of character and beauty, not to mention oxygenated. I've looked for Phoenix Phaerie on google but can't find any recent activity. I just hope she is fine and moved on to greater things.
The mansion includes spacious rooms on the ground floor consisting of lounge with fireplace, large entry hall, guest bath, formal dining, eat-in kitchen, and adjoining office/mud room. Upstairs is a master suite with private bath and sitting room, and two smaller bedrooms with hall bath.
In this lot I introduce the Decorative French Door which is as it says, purely decorative, not a real door.
Very much needed but not included is Phoenix Phaerie's Manor House Collection found here:
https://www.modthesims.info/download.php?t=302150
My test sim, Robert Aberdeen, who wears a red plaid kilt, is now living in my Phaerie Mansion and is hoping to make money by being an athlete. I hope you have a sim who will have aspirations they can fulfill here too.
custom walls, floors, furniture recolors, and designer kitchen cabinets by me or millyana
---
---
You must be a logged in member to download this file