Shoutbox 
Only logged in users are allowed to enter the chat
Postal – Sims 3 Package Editor and API (Views: 4,370 )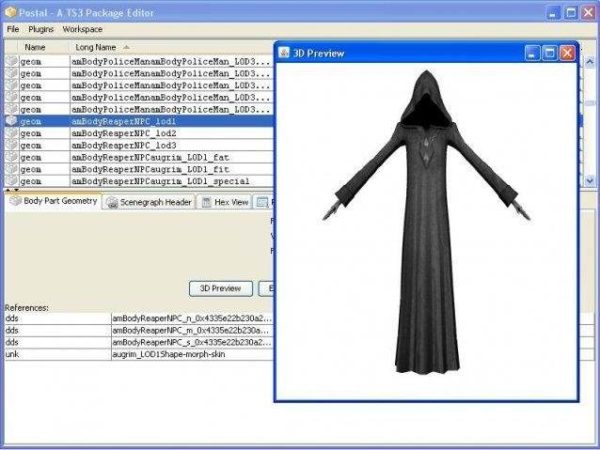 ---
---
This is the Postal – Sims 3 Package Editor and API project ("postal-sims3")
This project was registered on SourceForge.net on Jun 6, 2009, and is described by the project team as follows:
Helping you rifle through other people's packages. The DBPF2 file format is used for most of the content in the Sims 3 engine. This project provides a Java-based API, and supporting GUI application, to unpack, browse, edit and repack these files.
You must be a logged in member to download this file

Offsite download link(s):
https://postal-sims3.sourceforge.net/