Shoutbox 
Only logged in users are allowed to enter the chat
Rest of the Distillery, found, recovered and updated (Views: 0 )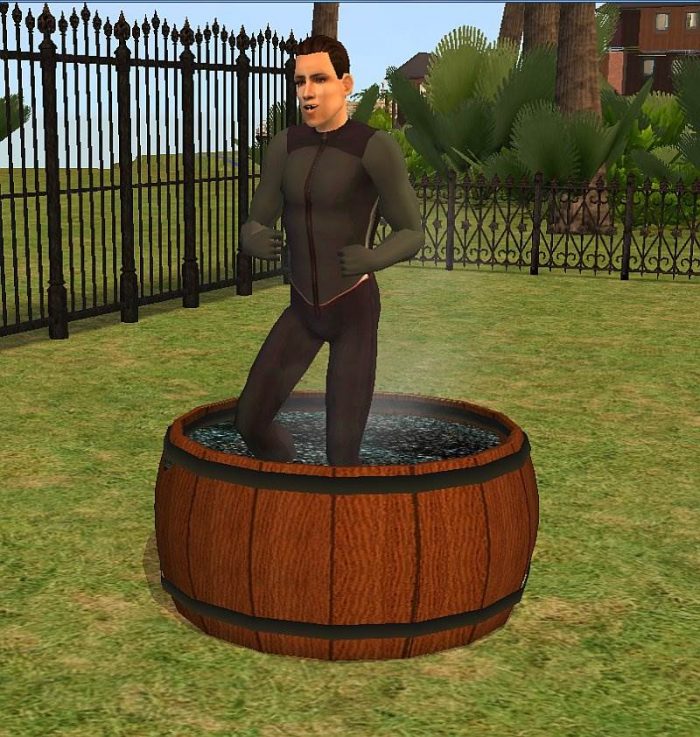 ---
---
Item Type: New Mesh
Function: Sets
Room: Multiple Rooms
Price: §See post
Poly Count(s): See post
Here is the rest of the distillery so fat I could recover. The first object is originally a grapes barrel that belonged to Katy_76 from PCSims (so far I know, it was closed). Eddie had recodded the object that originally produced some wine boxes (very high poly) outside a barrel. According to Eddie, the object was genial but had too many issues once the wine boxes were spawn everywhere and the sim inside the barrel could not get out unless you entered buy mode and moved them away. Eddie's code was to throw the wine boxes directly in the Sims inventory, and he added the other sprit bottles to make part of the same distillery project.
Well Eddie's code had also some issues and there was claims and wishes that he never came to solve.
I did it now, so the grapes barrel is named Druer Stamp (wine tub or barrel), has a new mesh, new codes that do the same in a better process, is lower poly and better look, but has still the initial issues that, as it is cloned from a bath tub and turned into a round object, some clipping can happen when going in and out the barrel. But, sims will now change to swimsuit (very unlikely to use normal clothes to trample grapes, eeew!), the process is useable in OFB and is enabled for children. In fact, children will only perform the Play interaction but the results will be the same. No, they are not turned into alcoholics, they will produce only juice!
It is included another object that was originally a bath tub where the interaction Play produced the same results but for adults. I changed both mesh and codes and now all ages can use the object and equally, children will produce only juice. A juice bottle cloned from the bar bottle was included for this purpose. It is recolorable, so many "juicies" can be colored.
I included also both wine boxes (remember very high poly) and the wine bottle from Katy_76, because I don't know if they are still available somewhere. They are still Katy_76 property and all credits go to her.
Poly count:
barbottle: 372 – Location: General Party – price: § 25
wine bottle: Accessory 420 polys,
Wine boxes: sculpture 5340 polys, price § 2000
Wine barrel: object has 918 polys plus the original crap 896 polys, located in Appliances/Cooking, costs §300
Wine Maker Tub: objects has 348 polys plus the original crap 896 polys, located in Plumbing Miscellaneous, costs § 100
And I think, that's all.
---
You must be a logged in member to download this file