Shoutbox 
Only logged in users are allowed to enter the chat
Sand and Sky (Views: 0 )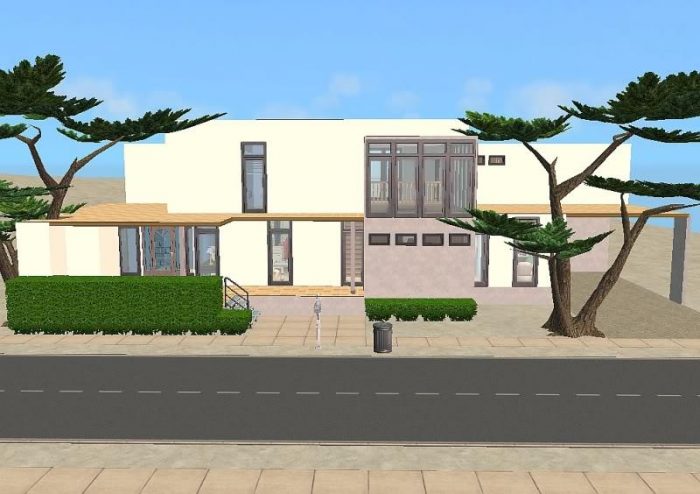 ---
---
Property Type: Residential
Condition: Fully Furnished
Bedrooms: 3
Price: §132,261
Lot Size: 4×2
Extra Info:
Contains custom content
Content is included
---
Imagine living out in the middle of nowhere, right next to the ocean surrounded by sea, sand, and sky. That is the setting for this new modern house.
Out your back door is the sand, sloping down to waves lapping on the shore, the most wonderful sound on Earth.
To achieve a beach effect with only base game, you could place this lot on the street closest to the "sea" in the Driftwood template.
You may be out in the middle of nowhere, but you this isn't a rustic house, but rather one with all the modern conveniences.
On the first floor you have a guest bedroom and bath, family room, dining and kitchen, living room with fireplace, and private study.
On the second floor you have large master and private bath, plus two other bedrooms and bath, all opening onto large balcony overlooking the ocean.
When you enter the house, your eye is drawn to the view through floor to ceiling windows in the family room and dining room.
Next to the dining room is the kitchen with plenty of counter space and door opening out to the carport.
Through an archway you have a formal living room with fireplace.
Go upstairs and sleep in comfort as you listen to the breaking waves.
Have your sims start the new year in a new house like Sand and Sky!
There are some cc furniture recolors and walls by me.
---
---
You must be a logged in member to download this file