Shoutbox 
Only logged in users are allowed to enter the chat
Sims 4 Tray Importer – Extracting Files (Views: 0 )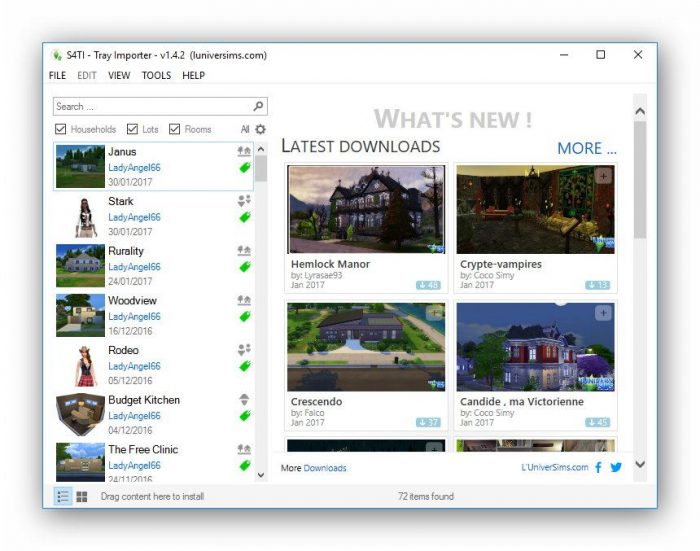 ---
---
This is a very simple tutorial on how to use the excellent Sims 4 Tray Importer to extract the files you need when you want to upload/share your Sims 4 creations. I find this invaluable as trawling through my Sims 4 files was very confusing to me!
First, grab a copy of the software from here and open up the software:
Select the item you want to share: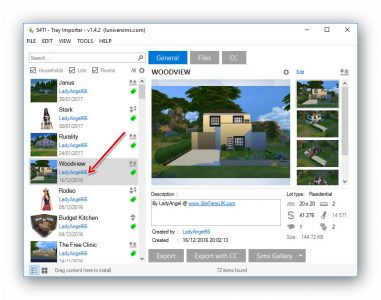 At the bottom-right, you'll see all of the information you'll need to upload your lot. The prices, furnished and unfurnished, as well as the size of the lot: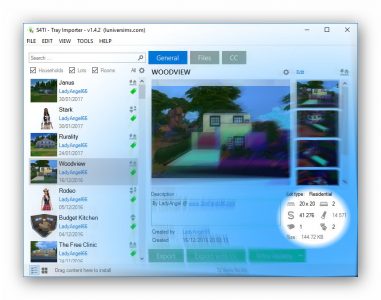 Now click the 'Files' menu at the top, and you can choose to export with our without custom content (if any has been used):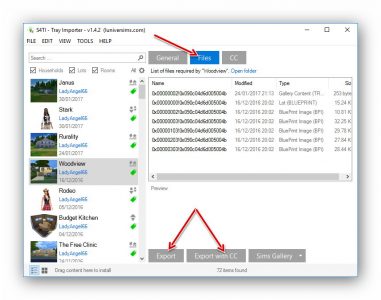 The software will extract it into a neat, little zip file, which you can rename to anything you want. Now you're ready to share your lovely creation.
I hope this was helpful, thanks for reading.

You must be a logged in member to download this file