Shoutbox 
Only logged in users are allowed to enter the chat
Southern Trails (Views: 0 )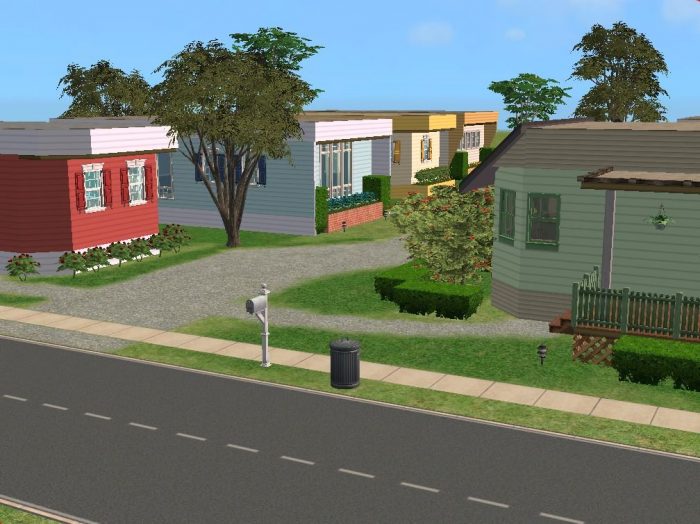 ---
---
Property Type: Residential
Condition: Partly Furnished
Bedrooms: 10
Price: §146,213
Lot Size: 5×5
---
No town is complete without the proverbial mobile home park, but of course I've managed for 6 years not to have one. Thanks to sariannae, I now have one and would love for you to have it too!
The park includes 8 double wide homes, some furnished, most unfurnished, with swings and above ground pool for recreation.
The trailers are one and two bedroom, base game, no cc, but hopefully you have Apartment Life and can convert them to apartments or even vacation rentals with Bon Voyage.
Have fun little sims!
---
---

You must be a logged in member to download this file