Shoutbox 
Only logged in users are allowed to enter the chat
Stack of Plates (Views: 2,077 )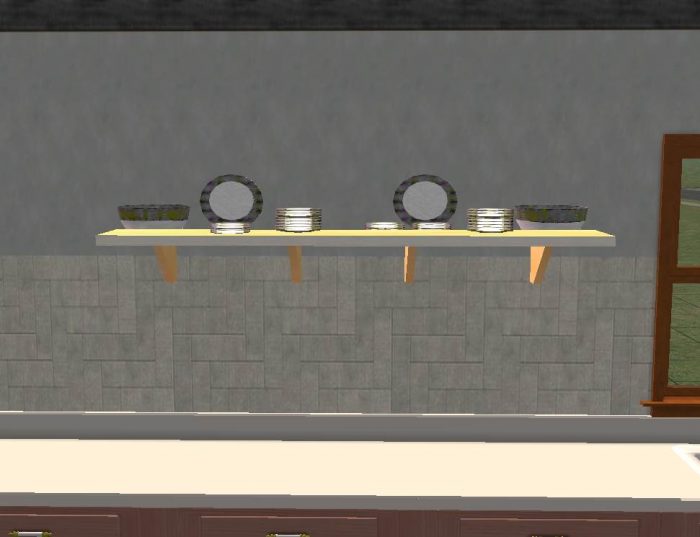 ---
---
Item Type: New Mesh
Function: Decorative – Misc
Room: Multiple Rooms
Price: §10 each
Poly Count(s): See post
Bianca Monty of Veronaville found three boxes of very cheap dishes in her attic and is now hoping to unload them in a yard sale. Each set includes 8 dessert plates (10 simoleons), 8 dinner plates (10 simoleons), a serving bowl (10 simoleons) and a platter (10 simoleons) Also included are 3 shelves in white, blue, and red trim for base game users. The dishes are cloned from a wall hanging and will therefore be able to be moved up and down with the right ep and hopefully placed in cabinets. Bianca sends her best!
Polygon counts: Dinner plates 2376
Dessert plates 2467
Platter 396
Bowl 482
Shelf 104
(Are the plates too high? I think it's because there are 8 of them in each stack.)
Of course you will need boolprop snapobjectstogrid false
and move_objects on to place your items.
---
You must be a logged in member to download this file