Shoutbox 
Only logged in users are allowed to enter the chat
Tobacco Road (Views: 2,352 )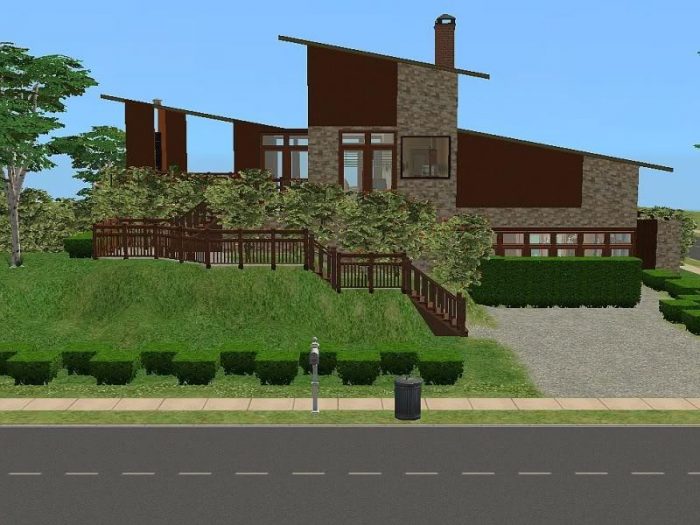 ---
---
Property Type: Residential
Condition: Fully Furnished
Bedrooms: 2
Price: §113,127
Lot Size: 3×3
Extra Info:
Contains custom content
Content is included
---
The sim builders want you to know that in no way do they endorse tobacco, except as a color used in wood siding to combine well with LadyAngel's neutral stone wall which goes with anything, but some colors better than others.
The house does come with pool and jacuzzi, as well as barbecue area.
The front door is located on the second floor where you have a living room and large veranda.
The bedrooms, kitchen, and dining area are on the ground floor which is nice for midnight snackers.
The house is base game only but includes custom walls and floors by LadyAngel and me. It's a simple house with pleasant environment perfect for a sim.
Extra Info LadyAngel's neutral stone wall, herringbone hardwood floor, Autumn Breeze wallpaper, and Floral Dream wallpaper.
---
---
You must be a logged in member to download this file