Shoutbox 
Only logged in users are allowed to enter the chat
#1 On the Lake (Views: 0 )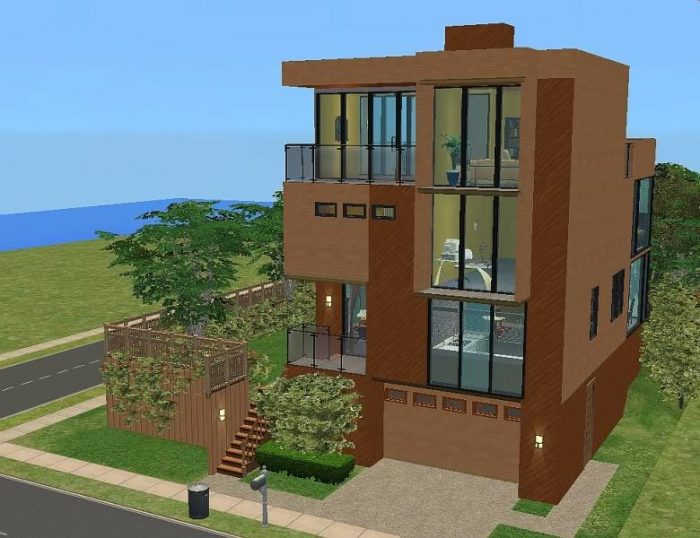 ---
---
Property Type: Residential
Condition: Fully Furnished
Bedrooms: 2
Price: §109,316
Lot Size: 3×2
---
This is a modern home in a new community On the Lake owned by Sander Armand, test subject. He had to borrow quite a bit of money to move in, but thought it would be a good investment. The house has underground garage which I think can be made functional with the right ep.
The house also has 2 bedrooms, 2 baths, large living, dining, and kitchen, and playroom on the top floor which could be made into another bedroom.
What Sander loves about the house is that many of the walls are made of glass. In your bedrooms you go to sleep looking at trees and lake.
The house is fully furnished since it's the model home in the new subdivision.
Best of all, Sander and friends really enjoy the private pool and jacuzzi, surrounded by trees, shrubs, and flowers (only a few hedges to trim though).
Now that you've taken the virtual tour, move your own sim in!
---
---
You must be a logged in member to download this file