Shoutbox 
Only logged in users are allowed to enter the chat
10 Pastel Way (Views: 0 )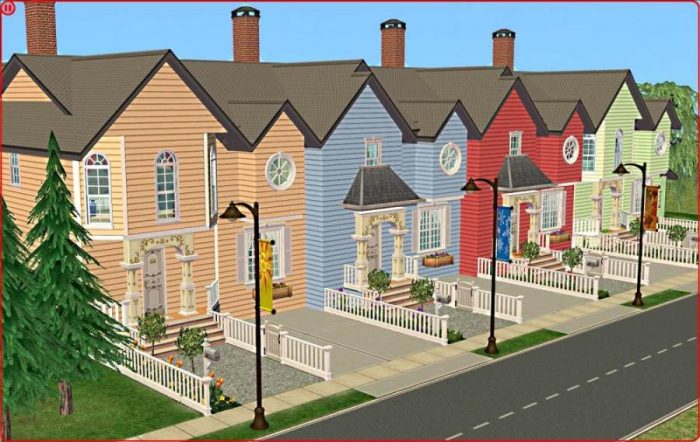 ---
---
Lot Type: Rental
Property Type: Hotels & Rentals
Condition: Fully Furnished
Properties: 4
Price: §1738-$2034
Lot Size: 4×4
Extra Info:
Contains custom content
Some content is included
---
10 Pastel Way
There are 4 apartments, all working. Each has a parking space out front. All have the same floor plan just a little different layout in furnishings. As usual with me they are colour coded, Beige, blue, red and green, with furnishings to match. Each has their own fenced in garden.
3 Bedrooms
Spare room/office
Seperate Kitchen
2 Bathrooms
Lounge/Dining
Price to rent ranges between $1738-$2034
PLEASE NOTE!!
To successfully build apartments on a foundation and have a backyard for each, there needs to be an invisable fence around the back stairs. This is included make sure you include it when you use clean installer. If You delete the stairs you will bork up the apartments and then it wont work!
---
---
---
You must be a logged in member to download this file