Shoutbox 
Only logged in users are allowed to enter the chat
Age Controller Mod (Views: 4,299 )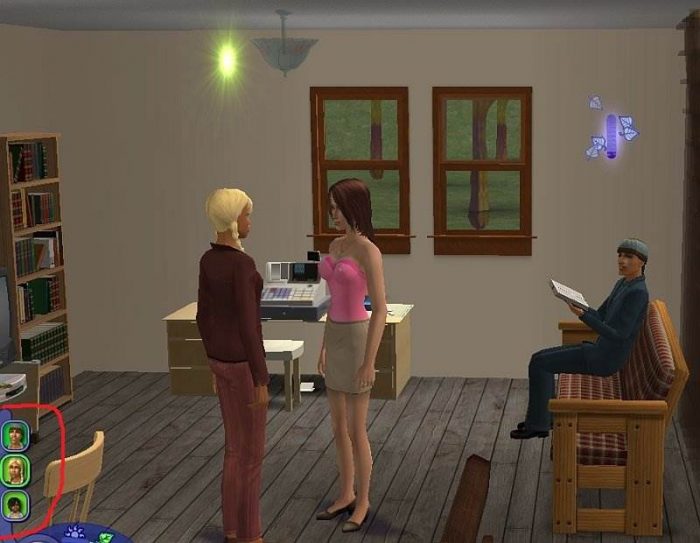 ---
---
Please backup any files that may be overwritten.
This Mod:
affects gameplay
affects Sims interactions
---
I rewrote the Age Controller.
This is probably the most complex Global Mod and is based in my custom object "Biorithmus", tested and analysed for over 4 years before codded into globals.
Some explanations so that you decide if you want it or not:
The original Age Controller is primitive simple. Basically it ages the current family in liveable lots (residential and apartments)
It ignores Uni hoods, Vacation and community lots, including community shops. It is idiot safe and I didn't change this.
As addition, EA supplied an extra controller to age Non Playables (npcs, townies, etc). It is the interaction where you can choose sims to age together with your birthday sim.
It was the first I nuked because the game doesn't have enough tools to carry it out effectively, but the mod is not included for the case you don't want it. It is available separated.
What I did:
First, ALL your sims will age by current lot basis. It means they will age if they are present in the current lot by aging time (6 PM). You won't even notice.
But, if they get no days left when aging, they will be selected in the current family. By next age check they will grow up and you can choose their Aspiration, turns on/off, all that stuff as if they were residents.
If the aging sim is an elder and has no days left, he will die in the current lot.
The codes are AL safe and to avoid casualties in Apartments I stablished that elders won't age till death unless home, in apartment lots. They die only in regular residential lots.
You will also get text warnings for elders about their last aging days exactly like for any other sim.
If you throw a party that lasts until 6 PM, all sims will age and casualties can happen.
Second: Because of the need to select a visitor for proper aging, the controller will automatically unselect every and all sims who doesn't originally belongs to the current family, when the clock turns 8PM (20:00) and further. So no one will stuck selected.
It is AL safe too and takes into consideration AL particularities.
The unselection will happen only if the selected visitor is not sleeping, for the case you have some visitor beds, independent from the original "Invite to stay".
This mod is Behaviour only and will not conflict with Configurations mods, the socalled BCON (or Bacon) mods.
It will conflict with any and all mods involving same Bhavs.
The mod doesn't conflict with my Biorithmus. The only happening is that visitors will age twice if the Biorithmus is enabled in the same lot.
I answered Yes for the Custom Content field because I had to include extra Bhavs to proceed with the Selecting and Unselecting. It doesn't belong to the original.
Some minus: it is very difficult to age children unless they voluntarily stay in the lot by aging time.
The solution would be to drop aging time to 5 PM (17:00). I didn't do it because I have other resources.
It is free for adaptation but you must have very high experience in modding to modify it.
Anything you are not agreed, you'd better ask.
Sorry for the horrible pictures. It is very difficult to me to get moment pictures. I got troubles when I was highlighting the important points and saved with very blury results. I'll replace them as soon I get better ones.
Promised.
The text file is a copy of all the text you are reading here. It is the text I copied onto this post. This mod is difficult and requires understanding.
Have fun!
You must be a logged in member to download this file