Shoutbox 
Only logged in users are allowed to enter the chat
Amsterdam (Views: 0 )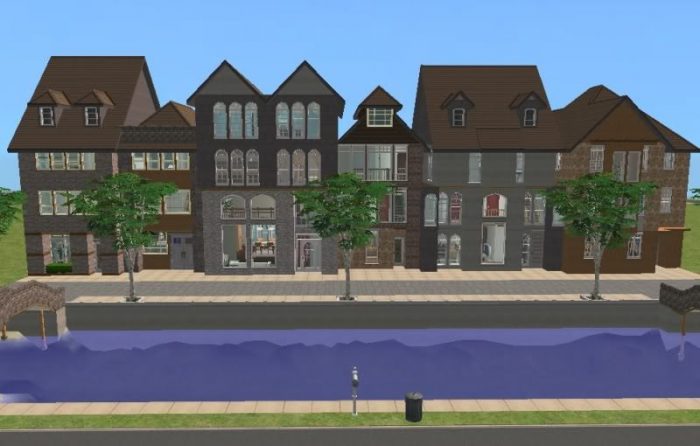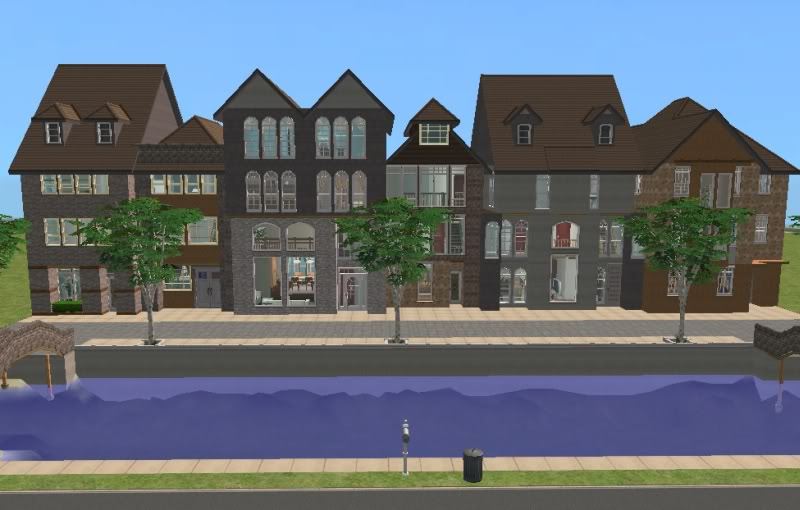 ---
---
Property Type: Residential
Condition: Fully Furnished
Bedrooms: 7
Price: §418,920
Lot Size: 5×4
Extra Info:
Contains custom content
Content is included
---
Sim investors looked world wide for an apartment building and settled on this one in Amsterdam, the beautiful city of canals and flowers.
The building is move in ready, with each of the 7 apartments fully furnished and decorated. Base game sims can use the lot for a huge extended family, or Apartment Life sims can easily change the doors and make the building be a functional apartment lot. The canal runs in front of the building which is accessible by two bridges. The rear of the building has pavement and privacy fence.
First floor plans show living areas in Apts. A,B,C,E,F, and G. Apt. D is a third floor walk up in the same building as Apt. C which occupies the first two floors.
Second floor plans shows bedrooms in Apts. A,B,C,E,F, and G. The apartments have from 1 – 5 bedrooms each so your sims will have a choice of apartment size and price. The prices will be known of course if you have Apartment Life.
Third floor plans show bedrooms in Apts. A,B,C,E,F,and G, and living area of Apt. D.
Fourth floor plan shows upper level bedrooms of Apt. D.
The building was sold with all of its furnishings. With 7 apartments to choose from, your sim should find one that suits his or her taste.
Custom content in the lot includes walls, floors, artwork, and furniture recolors by me. Special thanks to mariekOrz at MTS for the idea and for providing some great pictures to work from.
---
---
You must be a logged in member to download this file