Shoutbox 
Only logged in users are allowed to enter the chat
Windmill Cottage (Views: 2,611 )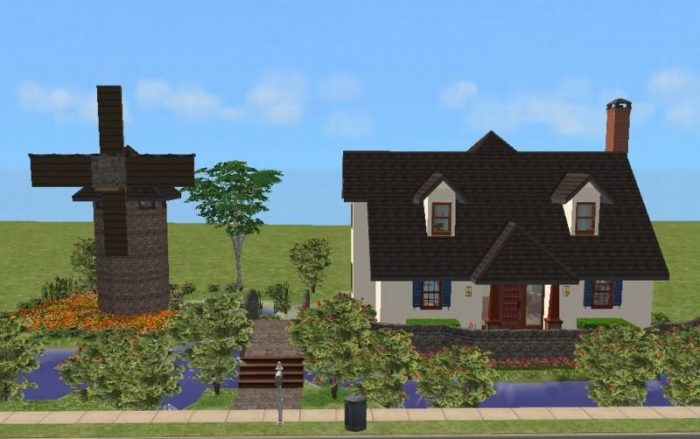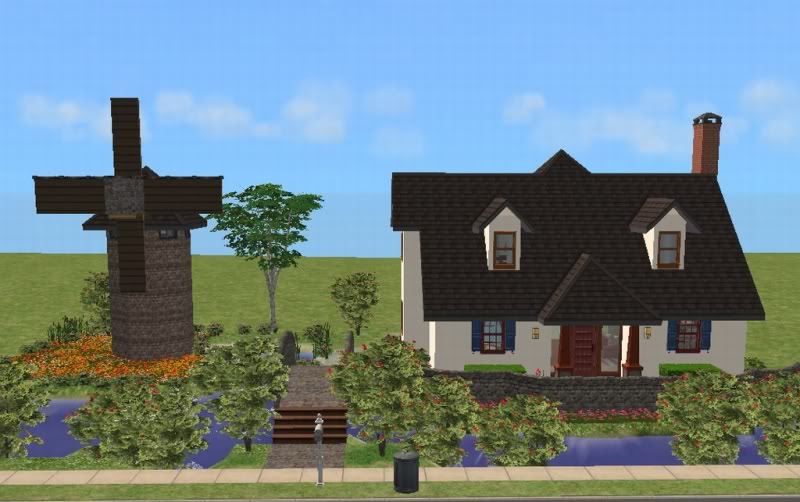 ---
---
Property Type: Residential
Condition: Fully Furnished
Bedrooms: 2
Price: §83,264
Lot Size: 3×2
Extra Info:
Contains custom content
Content is included
---
Take a trip to the Netherlands using Google images and you'll understand why I feel a "Dutch house" phase coming on! What a beautiful country! The flowers are amazing! I could go on and on, but I won't.
As soon as you cross the little stone bridge, you will catch the scent of a million flowers! (You will have to help sims with this, as many of them won't be gardenable). This little Dutch cottage has its own windmill (I'm not sure what it does, but it's picturesque, right?) The sparkling clean little cottage would be a great place for a sim to live.
The cottage has living, dining, kitchen, and master bedroom and bath on the ground floor, and another bedroom/playroom upstairs in the attic.
The open floor plan of living and dining allows them to share a cozy fireplace.
Open doors in the dining room let the flower frangrance fill the house. (If you download and the archway is solid, use the cheat "move_objects on" to redo it if you like the open door effect). The kitchen is conveniently located right next to the dining room.
Also, your tired or lazy sim won't have to climb stairs to go to bed or to the bathroom as you have a light, airy master bedroom and private bath right as you come in the house.
My two test sims, a father and son named Dijerano and Marieke, are sharing a cottage like this. Marieke has his own room up in the attic.
They are doing great in the house, but haven't been there long enough for weeds to grow.
The house included custom walls, floors, and furniture recolors by me.
---
---
You must be a logged in member to download this file